Los Angeles County
Even though Los Angeles County is filled with sunny, warm days throughout most of the year, there are still times when property owners may be in need of professional water damage restoration services.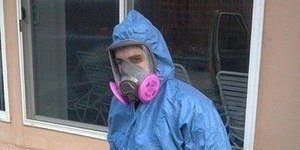 Rainstorms aren't the only way water can infiltrate your property. Issues such as pipe bursts, sewage overflows, and even earthquakes can create water damage extensive enough to warrant professional water damage and mold removal assistance.
Responding quickly is the best way to stop water from causing structural damage and mold issues, so the water damage restoration professionals in Los Angeles County guarantee to arrive at your property within 45 minutes of receiving your call.
The water damage restoration team always abides by this timeframe, no matter what time you call, because the office is open 24/7/365, please call us at 310-421-2014. Even if you are experiencing a non-urgent issue, such as the discovery of a mold infestation, the mold removal team will still act fast to implement a cleanup effort.
We take mold just as seriously as water damage, due to its ability to affect your health, which is why we are so proud of our water damage restoration services. So, call the highly trained technicians at 911 Restoration of San Fernando Valley, and we will provide you with the peace of mind you deserve.
Schematic Water Damage Repairs In Los Angeles County
911 Restoration of San Fernando Valley understands how overwhelming it can feel when you are in the midst of a property flood, but their staff is here to calm you down and handle all the logistics.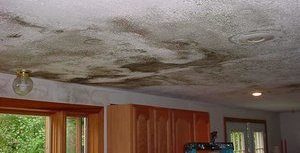 As complicated as water damage restoration may seem, the Los Angeles County team has gotten it down to a science. With advanced technologies and tried and true restoration procedures, the technicians can get your property fixed up quickly and efficiently.
Many property owners in Los Angeles County discover ceiling leaks when a wall AC is leaking water inside of their property. The area is prone to experiencing heat waves, making it necessary to run their unit around the clock.
This was the case for one customer living in Whittier. They had an old air conditioning unit on their wall that was creating an abundance of condensation. This excess of water caused a massive leak that went from the upstairs bedroom all the way into the living room.
The water damage restoration team was able to repair the water damage, completely dry the area, and replace the soaking wet drywall. When you need comprehensive water extraction and mold removal services, give 911 Restoration of San Fernando Valley a call right away at 310-421-2014!
Determining If You Have Black Mold In Your House
Due to the warm weather In Los Angeles, most water damage issues also end up requiring mold removal services, as well. The mold removal technicians in Los Angeles County are trained to clean up any mold and mildew that may have been caused by a leak, flood, or sewage backup.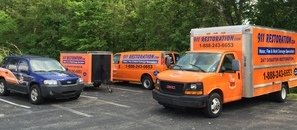 There are many different types of mold, with black mold being one of the most malignant species found inside of homes and businesses. Many molds may look black in color but are not the dread "black mold" that can cause serious health issues.
To determine exactly what type of mold is growing inside of your property, the mold removal crew will collect samples and send them to a third-party laboratory to get tested.
By testing these species, you will be able to know for sure what type of mold infestation you are dealing with and can take the necessary measures to decontaminate your property.
911 Restoration of San Fernando Valley is locally owned and operated, so you can trust that their technicians understand the specific type of water damage restoration and mold removal services property owners in Los Angeles County need. So, whether you live in Glendale or Culver City, give us a call today at 310-421-2014!
Proudly serving Los Angeles County and the surrounding cities: