Water Damage North Hills
Plumbing leaks can cause extensive destruction in a household, which is exactly why the water damage North Hills experts at 911 Restoration of Los Angeles are constantly standing by to help. Call us at 310-421-2014 and allow us to provide you with a free visual inspection.

We are licensed, bonded and insured to handle all instances of water damage, including:
Home Flooding

Pipe Burst

Roof and Ceiling Leak

Washing Machine Leakage

Water Heater Explosions

Fire Sprinkler Damage

Main Water Line Leaks

Ruptured Hoses

Toilet Overflow

Leaky Shower Pan

Ice Machine Malfunction Leak
All of our years on the job have shown us just how important it is to act quickly when water is involved, which is why our water damage North Hills professionals stay available 24/7/365.
It doesn't matter what time your emergency occurs, even if it is the middle of the night on a holiday, you can depend on us to arrive within 45 minutes.
Once our water damage North Hills team gets to the scene of the damage, we will conduct a free home inspection to get the ball rolling, so call us today at 310-421-2014!
We Can Repair Even The Most Stubborn Plumbing Issues
It is not uncommon for plumbing systems to have hiccups every now and then, but sometimes these hiccups that be pretty massive. Despite the severity of the problem, it is important to get repairs made immediately.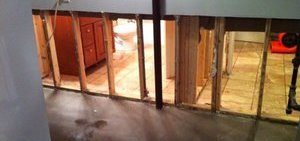 Even if there is a slow drip, this constant moisture in the area can lead to big issues in the future, such as rot, rust and mold growth.
When an obvious pipe burst happens and water is spraying everywhere, you can call us and we will assist you on handling the situation on your own while water damage North Hills staff are on their way.
Locating the main water valve on the property and effectively shutting it off will immediately stop the flow of water invading the property.
By stalling gallons of water from unloading into your household you will help prevent the extent of the water damage, which will end up saving you both time and money.
Call our water damage North Hills technicians when you need helping remediating a plumbing problem today and we will go the extra mile. Our phone number is 310-421-2014 and we are on stand by for you.

You Can Count On Us To Provide You With Complete Water Damage Care
To us, water damage repair is not just about fixing up your home after it has been hit by a flood or massive leak. It involves supporting the homeowner and making sure they receive the best customer service in the industry.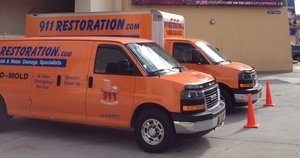 You deserve to be treated with respect and compassion, two things our water damage North Hills agents will never fail to bring to the table.
Part of excellent customer service is being able to help you feel comfortable with every part of the remediation procedures, including the issue of insurance.
We will help you go over your insurance policy to figure out if in fact the damage your home has experienced is covered. Our water damage North Hills specialists will even file your claim for you to make things that much easier for you.
Even if your damage is not covered by your policy, you can be sure that by hiring us we will provide you with the most affordably priced services in the area.
Call our water damage North Hills pros at 911 Restoration of Los Angeles when you want trustworthy, reliable remediation services and we will go the extra mile for you today. Call us at 310-421-2014.