Water Damage North Hollywood
Water damage may seem like something homeowners in Southern California don't have to deal with but due to periodic precipitation and occasional plumbing problems it still can show its ugly face at any moment, and that's why 911 Restoration Los Angeles and our team of water damage Los Angeles experts are always prepared. Call us at 310-421-2014 and allow us to provide you with a free visual inspection.
Some common water issues in the area need include:
Toilet overflow
Water heater issues
Mold infestations
Ceiling cracks
Pipe bursts
Broken washer hoses
Roof leaks
In our 35 years of experience providing customers in the North Hollywood area with top-notch service and support, our water damage North Hollywood team has seen our share of small water damage issues turn into large water emergencies.
Don't let this happen to you and your family, use 911 Restoration and we'll respond to your call within 45 minutes every time. So the next time Southern California experience a rainstorm causing your roof to leak, call our water damage North Hollywood team for prompt service! Our phone number is 310-421-2014 and we are always on stand by for you.
Water Damage From A Roof Leak
Due to the fact that Southern California no longer experiences heavy rain many homeowners in the area believe that their roof is immune to water damage and mold growing in the insulation.
But our water damage North Hollywood team knows from experience that it does happen and when it does, immediately placing a sturdy bucket under the roof leak is a great way to prevent additional damage from occurring.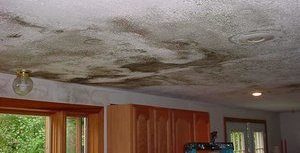 To prevent further damage, you may also want to:
Move furniture to a dryer area
Open windows for ventilation
Unplug electronics if water is reaching sockets
Peel back the rug from the floor to prevent mold
Call your insurance company
Once we arrive within 45 minutes or less, our water damage North Hollywood crew will handle the rest of the work for you. Once that step is complete, call our water damage North Hollywood team at 911 Restoration for fast, same-day service.
A professional technician will then give you a free inspection, checking for additional water damage and mold. And if we determine that your damage is eligible for insurance coverage, we'll even file your claim for you.
So to get your water damage mess cleaned up and your insurance claim covered, call our water damage North Hollywood team today! Our phone number is 310-421-2014 and we are here to help.
Water Damage Experts Always At The Ready

911 Restoration Los Angeles, our water damage North Hollywood specialists bring years of experience and industry-leading speed to every job, truly making us the best choice for water restoration services in North Hollywood.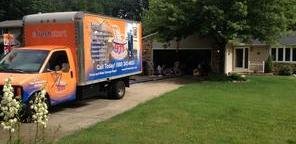 Just because North Hollywood, California doesn't experience much rain anymore doesn't mean water damage doesn't occur. That is why any roof repairs that need to be done we'll take care of on the spot.
We also always take into consideration the unique needs and circumstances of both the homeowner and the community we're serving.
We know that just because areas in Southern California like North Hollywood still experience water damage even with the lack of rain and surrounding water in the area.
Don't get caught assuming that water damage can't affect you. Instead, before that happens, call our water damage North Hollywood team with 911 Restoration Los Angeles for a free inspection and a fresh start today! Call us at 310-421-2014.