Disaster Restoration in Los Angeles
Los Angeles home and commercial property owners need to know that a disaster can occur at any time. From flooding and water damage brought on by pipe bursts to smoke and fumes leading to the need for fire damage cleanup, residential and commercial building owners in Los Angeles always need to be prepared for the worst. Thankfully, the professional and friendly experts at 911 Restoration of Los Angeles are equipped with years of expertise in disaster cleanup services in Los Angeles. In the event of a fungi hit, flood, or fire, our "fresh start" approach is able to provide home and retail building owners with a new beginning. Our swift working and sympathetic team will be at your home within just 45 minutes of your initial phone call to start tackling the issue right away. Just consider 911 Restoration your neighborhood disaster restoration and home flooding heroes. Call us at 310-421-2014 and allow us to provide you with a free visual inspection.
Local Disaster Restoration Services that Offer a Fresh Start in Los Angeles
Whether it's manmade or natural, disaster restoration is a very real problem that building owners need to prepare for. Whether you are the owner of a home, office building, or retail complex, a severe tropical storm or fire can wreak havoc on your building. It's crucial to attend to the problem at hand right away so it doesn't run amok.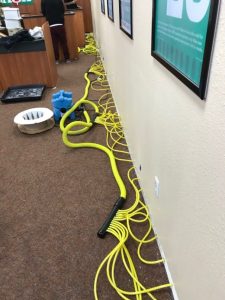 The pros at 911 Restoration of Los Angeles will get to work immediately to solve your disaster restoration dilemma. Regardless of the scope of the problem, our licensed insured, and bonded team will utilize the proper tools and expertise to swiftly get your property, and your life, back together again. Call us at 310-421-2014 and see how we can help.

Our crew takes a "fresh start" attitude to every disaster restoration and water damage restoration issue we come across. We fully understand that seeing your home or business property in disarray can stir up negative emotions, including anger, stress, and heartache. This is why we are here to lend a hand, and a shoulder to lean on, when you need it the most.
When your prized possessions are on fire or underwater, it can be next to impossible to see the silver lining of the situation. But that is where our dedicated team comes into play. After we've thoroughly remediated your home and performed disaster restoration, 911 Restoration is here to help you enter a new phase of your life.
Other perks of working with us include:
A free visual inspection for property owners only

Emergency disaster restoration services

Emergency storm repairs

Emergency boarding up services

Emergency roof repairs

Emergency pack-out and storage services

Free insurance consultation

IICRC mold removal experts

Fire and smoke repair

And much, much more!
Swift Water Damage Restoration Services in Your Area
Whether it is home flooding from a ceiling leak or fire damage cleanup from smoke, 911 Restoration of Los Angeles is equipped to handle all and every disaster restoration issue that you as a property owner may face.
Water damage is one of the main problems we come across. From disgusting musky smells to health issues associated with the presence of mold and mildew inside of your home, your water damage woes need to be addressed rapidly.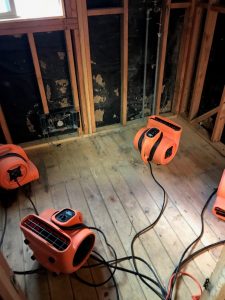 Our team gets that swift home flooding restoration is imperative to your property's wellbeing. Once water damage strikes, it can start taking effect within just minutes. If the problem is left unattended to for days, a mold infestation will likely happen.
911 Restoration is fully prepared to combat your disaster restoration problem immediately. We provide 24/7/365 services and promise to be at your door within just 45 minutes of your initial phone call. Whether it is night or day, do not wait to contact us.
When it comes to water damage restoration, timing is everything. Most importantly, it's a job that requires professional services. It's almost impossible to try and remove vast quantities of water by yourself. 911 Restoration of Los Angeles has the proper equipment to safely and securely extract each and every last drop of liquid from the premises. We will also completely dehumidify and dry your home in no time.
When your commercial or residential building is hit with a disaster, contact us today for swift and supportive services. We handle all types of disaster restoration projects, including home flooding, mold removal, and fire damage cleanup. Don't hesitate to call today. We'll be at your home within the hour to start working on repairs and damage restoration immediately. Contact us today! Our phone numbers 310-421-2014 and we are always on stand by waiting to help.

Serving the communities of Beverly Hills, Calabasas, Porter Ranch, Reseda, Valley Village,  Canoga Park, North Hollywood, Northridge, Santa Monica, Van Nuys, West Hills, Northridge, Santa Monica, Sherman Oaks, Winnetka, Encino, Woodland Hills, Granada Hills, Pacoima, Studio City, Los Angeles, Panorama City, Tarzana and surrounding areas.