Fire Damage Restoration in Los Angeles
A fire event is always devastating for property owners. Even if your home or business was never touched by flames, a local wildfire or puffback disaster can leave your beautiful refuge feeling permanently altered by nasty stains and a foul odor. Rest assured that whether you need simple ash cleanup or full-service fire damage restoration in Los Angeles or the surrounding area, you can turn to 911 Restoration for fire damage. Call us at 310-421-2014 and allow us to provide you a free visual inspection.

The fire damage restoration and smoke removal technicians at 911 Restoration of Los Angeles are there for you 24/7/365. They are all IICRC certified in full property restoration, which means they can handle every aspect of fire or puffback cleanup. From soot cleanup and odor removal to comprehensive structural repairs, this crew is equipped to make your home or business better than new. The fire restoration contractors in San Fernando Valley is even trained in water damage restoration and mold decontamination, which means they've got you covered if your property has been drenched by the fire hose.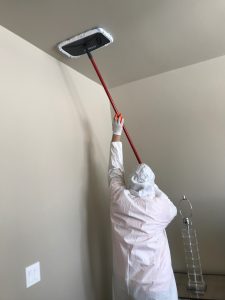 Your dedicated smoke removal technicians believe that excellent fire damage restoration service in Los Angeles is about more than just providing quality work. They also understand that in the midst of a disaster like this one, you need peace of mind. You need someone who can anticipate your worries and put your mind at ease. The fire cleanup crew at 911 Restoration is determined to fill that role for you. Consider them your Fire Information Center, happy to answer every question and even get out in front of your concerns with a free fire damage assessment and free insurance consultation. They work with complete transparency and collaborate with you to minimize costs and return your property to its former glory.
You've worked so hard to make your home or business a beautiful and inspiring space. Let the fire and smoke damage restoration experts at 911 Restoration of Los Angeles help you believe in that vision once again. Call us now at 310-421-2014 for a Fresh Start.
Full-Service Fire Restoration in Los Angeles and Beyond
When you reach out to 911 Restoration for fire, puffback, or ash and soot cleanup in Los Angeles or the surrounding area, you can be sure they do whatever it takes to make your property brand new again.
The fire damage restoration process can be complicated, but these experts have the training and expertise necessary to handle every need you have. First, they assess the situation and give you a clear idea of what it will take to restore your property, from smoke removal and ash cleanup to surface replacements and mold inspection. They pack out and store any belongings that have not been harmed by fire or smoke damage in order to keep those items safe for the remainder of the process.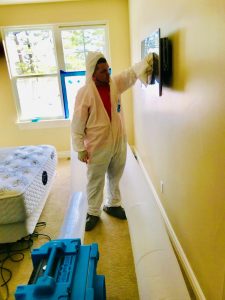 Fire and puffback cleanup includes services such as sodablasting, furniture cleaning, and even dish cleaning. The smoke restoration professionals make sure all traces of ash, soot, and odor have been eradicated from every surface. They even get rid of that persistent smell for good, so your fire or puffback incident is forgotten forever.
Beyond soot cleanup, ash cleanup, and odor removal, our fire cleanup technicians handle any repairs necessary to put your property back in top condition. They restore everything from charred drywall to destroyed roofing. If firefighting efforts have left your property swamped with water, they use heavy-duty wet vacs to get rid of the water and follow up with structural drying, mold inspection, and mold removal. 
By the time your friendly fire damage restoration workers have completed their work, it will be as if fire and smoke damage never touched your home or business. Ready to forget this disaster completely? Then call 911 Restoration of Los Angeles today. Our phone number is 310-421-2014 and we are on stand by waiting to help.
Does Insurance Cover All Aspects of Restoration and Soot Cleanup?
It takes a lot to recover from fire and smoke damage. Whether you need full-service fire damage restoration or simple puffback cleanup, there are often many steps involved in the recovery process. As a result, the question of insurance isn't always cut and dry. You know your provider covers fire damage restoration, but does that include smoke restoration? Odor removal? Carpet replacement? Flood cleanup?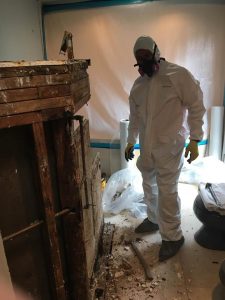 You have enough on your plate without having to answer these questions. That's why the fire cleanup experts at 911 Restoration answer them for you. An accommodating staff member will invite you for a free insurance consultation, during which they clarify exactly which services your provider pays for. Then, they assist you with inventory listing and loss itemization. They file your claim for you and bill your provider directly.
It's already heartbreaking enough to see your home or business taken down by flames or covered in soot. If we can alleviate the added stress of money anxiety, we will.
Whether you need puffback cleanup, smoke removal, or comprehensive fire damage restoration, you know who to call for compassionate, expert service. Call 911 Restoration of Los Angeles today at 310-421-2014.