Water Damage Panorama City
After an overflowing toilet causes your bathroom to become filled with contaminated water, you can rest assured that the water damage Panorama City agents at 911 Restoration Los Angeles will be able to provide you with same day services to get your home clean as soon as possible.
Our Panorama City water extraction pros are able to provide you with all types of water damage restoration services, such as:
Toilet overflow sanitization

Pipe bursts remediation

Washer hose bursts correction

Mold infestation clean up

Water heater leak repair

Fire sprinkler malfunction restoration

Flooded basement water removal
We are dedicated to providing you with optimal restoration services, as well as customer service, because our customers are the most important thing, no matter what.
Call our Panorama City flood damage eradication crew with 911 Restoration Los Angeles and we will get the process started by conducting a free home inspection today!

Learn About Leaks And How To Prevent Them
Our Panorama City water disaster techs want homeowners to know what to do when leaks occur. Luckily, most plumbing issues can be prevented with a few simple steps:
Remove hoses from outdoor spigots in winter to prevent frozen water from cracking the pipes and causing plumbing leaks or a flood. Install frost-free hose bibs at exterior spigots.
Add pipe insulation to the plumbing in cold parts of your house, such as garages, basements, and crawl spaces, to avoid frozen pipes.

Don't use exposed pipes as hanger rods for laundry or to store clothes. Doing so can loosen joints and fasteners and lead to plumbing leaks.

Don't overload vanities and sink cabinets. When you crowd stuff into your cabinets, you can jostle water supply pipes and drains, loosening connections and causing plumbing leaks.

Fix problems quickly. Even small leaks can make pipes corrode more quickly, and cause significant water damage or mold. Take the time to periodically scout for signs of leaks and drips.
Call our Panorama City flood cleanup staff today and we will make sure to remediate any leaks both quickly and efficiently.
You Can Fix All Plumbing Issues With Just One Phone Call
Not only are we licensed, bonded and insured to mitigate all weather related water damage situations, but we are also experts in plumbing issues.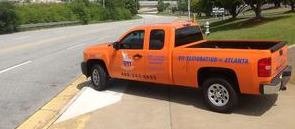 If you have a leaky pipe or a sewage malfunction, you can bet that the Panorama City plumbing professionals will fix the problem at the source, preventing any future issues.
We always aim to provide you with the most fast and efficient assistance, which is why we keep our phone lines available 24/7/365.
When you contact our service agents, our Panorama City floodwater removal specialists guarantee that they will arrive at your household within 45 minutes to begin restoration work.
Call our water damage Panorama City team with 911 Restoration Los Angeles and we will make sure you get the fresh start you deserve to get your home back on track in no time today!