Water Damage Pacoima
The water damage Pacoima team at 911 Restoration Los Angeles knows everything there is to know about water damage restoration, and we encourage you to call us the moment you discover a water-related problem, even if it is three in the morning.
We understand that it is important to extract water from your home as quickly as possible after a flood has occurred, so we promise to get to the scene of the damage within 45 minutes of receiving you emergency call.
Our water damage Pacoima repair workers are trained to mitigate all types of water damage, including:
Washing machine overflow

Ruptured hoses

Flooding

Leaky shower pan

Ice machine Malfunction


Burst Pipes

Roof leaks

Sewage backups

Appliance malfunction

Water heater explosions
The longer moisture sits on the surfaces and furniture of the property, the more damage it will do to the home. With the water damage Pacoima cleanup techs on the job, homeowners can rest assured that they are getting the best care in the industry.
Our office is open 24/7/365, so call our water damage Pacoima flood removal members today and we will get to work with a free home inspection the moment we arrive on the scene.
Your Toilet May Be The Cause Of Water Damage In Your Home
Usually if a toilet experiences a clog, it can be a pretty simple situation to fix. However, sometimes these clogs can result in a sewage backup, which can be a serious situation that needs professional help.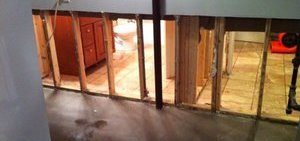 Our water damage Pacoima leak extraction unit has the training needed to remediate water damage caused by a sewage backup. We use comprehensive equipment that allows us to quickly clean up the black water, as well as sanitize and deodorize the affected area.
Keeping you safe is our main priority, so we want you to understand how important it is to stay away from the water damage that has occurred to a sewage backup.
Our water damage Pacoima flood removal experts are licensed, bonded and insured to decontaminate your home after a backup has occurred, so you never have to worry about cleaning up the area yourself.
Call our water damage Pacoima team with 911 Restoration Los Angeles the moment you notice any trouble with your toilet, and we will implement same day services to get the situation resolved quickly.
We Won't Let Water Damage Affect Your Wellbeing
Our water damage Pacoima flood cleanup aids put a huge emphasis on customer service. We know that going through the flood damage process can be difficult, and we are here to make it as easy as possible.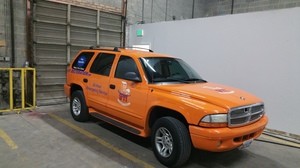 Since you know we have the restoration part covered, you may think that it falls on you to deal with the insurance company, but at 911 Restoration of Los Angeles, we make sure to take care of everything, including the aspect of insurance.
With so many years of experience in the field, our water damage Pacoima disaster restoration professionals know exactly what your insurance provider needs to get the ball rolling.
We will file your claim for you, including filling out all the paperwork and conducting all the follow up communication.
You can count on us to get you the most affordable prices in the business, so call the water damage Pacoima flood mitigation crew today, and we will give you the fresh start you deserve.