Water Damage and Mold Removal Valley Village
If you need water damage restoration, mold removal, or fire cleanup in Valley Village, there's only one company to call: 911 Restoration of Los Angeles.
Our IICRC certified team provides comprehensive repair and restoration in any disaster. From pipe bursts to puffbacks, we're here for you.
You can reach our water damage restoration crew at any hour of the day or night, 365 days a year. We guarantee an arrival time of 45 minutes or less, so you're never left anxiously watching the clock.
Every worker on staff has completed rigorous training to bring our neighbors the very best service possible. We also emphasize compassion and empathy when providing flood cleanup, mold removal, or any other recovery service. Our crew understands that your home is your refuge, and your business property is your livelihood. When you call us, you can be sure we understand how high the stakes are. Expect transparency, respect, and the urgency your situation deserves.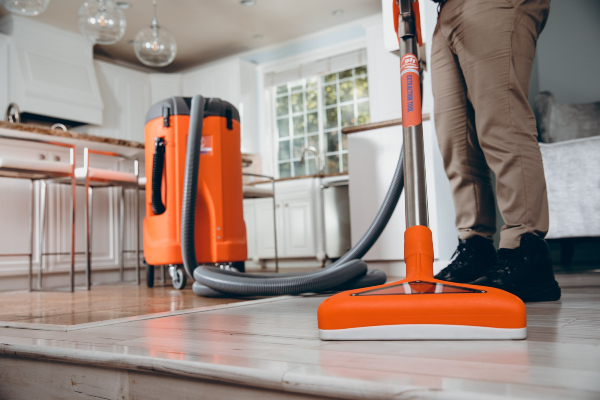 We offer immediate clarity and peace of mind with our free visual inspection (for property owners only). If you're not sure which flood cleanup or fire restoration services your insurance policy covers, we help with that, too. Join us for a free insurance consultation. We break down your policy so you know exactly how much support to expect. Then, a member of our staff assists with loss itemization, claim filing, and direct billing.
911 Restoration of Los Angeles proudly services both residential and commercial properties in Valley Village and the surrounding region. We are licensed, insured, and bonded. And as a locally owned and operated company, we are personally invested in protecting and preserving the properties that make our community beautiful.
Call 911 Restoration today for a Fresh Start.
The Quickest Emergency Flood Cleanup in Valley Village
At 911 Restoration, we don't just respond quickly. We work quickly. Our flood cleanup workers are at your door in no more than 45 minutes. And from the moment they arrive, they are doing everything possible to get water off your property immediately.
Water damage restoration is always an emergency service because moisture has the potential to severely damage the structure of your property. Whether it's a wall leak or massive pipe burst, any remaining dampness may lead to rotting, warping, or mold development.
Our flood cleanup crew is always thinking about the best way to minimize your damage. They strategize their service to ensure a fast, complete recovery. This includes providing storage service for any belongings at risk of damage.
Call our water damage restoration workers for any emergency tasks, including water removal, sewage cleanup, boarding up, and storm repair. Then, rest easy as our flood cleanup crew takes care of everything necessary to give you a Fresh Start. They handle structural drying, water damage inspection, structural repairs, and even mold remediation.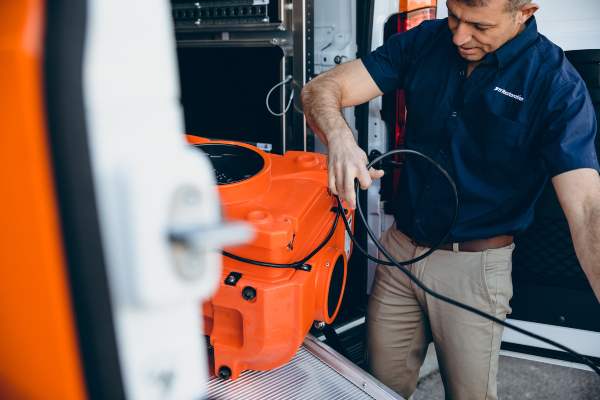 You always need a thorough mold inspection after a pipe burst or any other water damage incident. Mold thrives quickly in dark, damp areas. If you recently had a flooded basement, you should reach out to our certified mold remediation crew right away. They examine every square inch of the affected area in search of fungus. If they find an infestation, they take care of mold removal using safe methods that limit the spread of spores and dangerous particles.
Structural dehumidifying is also essential to the mold remediation process. Our experts don't just want to help you get rid of mold; they want to keep future growth at bay. They do this by dehumidifying the structure thoroughly. Then, our mold removal workers repair all structures harmed by the infestation.
Whether you're dealing with water or fungus, you have an ally in 911 Restoration of Los Angeles. Call today for fast, expert service.
Overcome Fire and Smoke Damage with 911 Restoration
Smoke and fire damage can be overwhelming. When your home or business is caked in soot and destroyed by flames, it's hard to imagine the path to recovery. You may not be sure who to call. You may be worried about the cost of fire restoration and smoke removal.
It's all going to be okay. Just take a deep breath and call 911 Restoration of Los Angeles.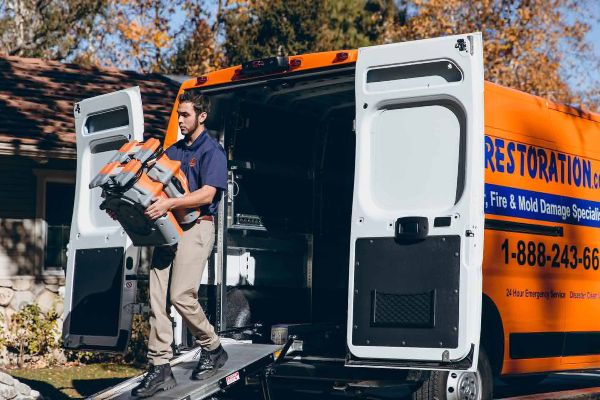 We provide comprehensive fire restoration in Valley Village and throughout L.A.County. Every member of our fire cleanup and smoke damage staff is extensively trained to handle the entire restoration process. When you call us, you do not need to seek out additional contractors. We cover:
Sodablasting

Ash, soot, and smoke removal

Permanent odor removal

Dishes and furniture cleaning

Full-service property repairs

Water damage restoration for firehose floods

And much more
Our fire cleanup experts work hard to make sure your home or business truly shines after fire and smoke damage. They repair every destroyed structure, no matter how large or how small. 
Along the way, you can depend on your dedicated smoke removal crew for transparency and honest answers. We know that in a crisis like this one, a little clarity goes a long way towards providing peace of mind. Consider us your fire information center. Ask our fire damage staff anything, and expect clarity and compassion in return.
You can enjoy a Fresh Start after smoke and fire damage. Just call 911 Restoration of Los Angeles today.