Water Damage Studio City
911 Restoration Los Angeles and our water damage Studio City crew work with every insurance company from time to time, so we understand, for the most part, which policies cover with disasters, and in order to help you further, we fill file the claim for you to get your the money you deserve. Call us at 310-421-2014 and allow us to provide you with a free visual inspection.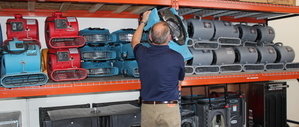 Water damage is a tricky case for the insurance companies. Every policy from the different companies carries in incongruent coverage. You need to understand with disasters you are covered for.
The best way to do this is speaking with your insurance agent and asking very specific questions as to what is covered and what is not.
Assuming you are not covered, we can do all the work for a price that fits your budget.
One place where you want to be sure to double up on coverage is with flood insurance. this is a policy that covers you when ground water floods your home and is covered by very few homeowner's insurance polices.
Call 911 Restoration for help regarding insurance policies, water damage, and much more. See the difference a fresh start can make. Our phone number is 310-421-2014 and we are always on stand by for you.
Insurance Specifics For Water Damage
Most standard homeowner's insurance plan policies cover water damage, but according to our water damage Studio City specialists the best way to ensure full coverage is by maintaining your homes plumbing systems and never engaging in negligent acts like flushing an item down the toilet drain.
Here are some points to consider:
At 911 Restoration, we can help you with proper maintenance and upkeep with a free inspection of your home.
If part of your home isn't properly taken care of and water damage affects your roof for instance, there's a good chance your claim won't be covered.
We can help avoid this by assisting you with things like cleaning out your gutters, maintaining downspouts and replacing old roofing and plumbing.
Steps like these can help you get claims covered and avoid losses which is important because according to the Insurance Information Institute, loss from water damage is one of the worst types of losses homeowners suffer.
We truly care about our customers so we won't let this happen. So call our water damage Studio City team today for a free inspection and we'll even file your claim for you because we really are the best! Call us at 310-421-2014 and see how we can help you out.
Relief For Black Water Scenarios

Call a professional company immediately. Without the correct tools and experience for the job, trying to stop a sewage backup will only make it worse.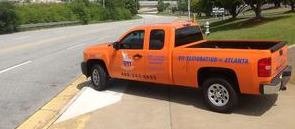 As black water spills into the grout in your bathroom and you try to contain the mess, bacteria flows into adjoining rooms and contaminates your clothes.
Do not attempt this alone. 911 Restoration Studio City has 35 years of experience and the latest drying technology to clean your Studio City home quickly.
Our licensed, bonded, and insured Studio City professionals wear full HAZMAT suits when confronted with black water.
That should give you a good indication on how serious this water damage can be.
Call our water damage Studio City team with 911 Restoration Los Angeles and let us handle the disaster restoration or water cleanup tasks for you today! Our phone number is 310-421-2014 and we are here to help you.