Water Damage Whittier
It can be overwhelming when you realize that you have any level of water damage in your household, which is why the water damage Whittier team at 911 Restoration Los Angeles wants to bear that load for you.
When you hire us to mitigate your water emergency, you can be sure that we are trained to the utmost degree to handle any cause of water damage, such as:
Pipe bursts and other plumbing concerns

Flooded basements and crawlspaces

Running sinks and bathtub overflows

Clogged gutters and downspouts

Roof and ceiling leaks

Storm damage and other kinds of disaster damage

Sewage backups

Fire sprinkler malfunction
We keep our offices open 24/7/365, which means our water damage Whittier flood removal technicians are available to assist you even on the holidays.
In order to make sure we alleviate the situation as fast as possible, our water damage Whittier extraction specialists guarantee that they will get to your home within 45 minutes of your phone call.
Call the water damage Whittier flood removal agents today to get the best water damage restoration services in Los Angeles!
We Make Sure To Work Both Quickly And Efficiently
Like we mentioned before, time is a very important issue when it comes to dealing with water. Water knows no boundaries, something we completely understand, so we want you to feel comfortable contacting us at all hours.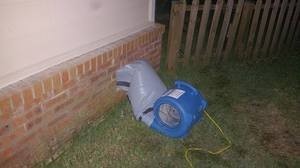 Whether it is a massive flood or a slow leak, moisture can cause damage to the home that can lead to bigger problems down the line.
One of these issues is mold. When dry mold spores are watered, then they can flourish into a full blown infestation within as little as 24 hours.
With the water damage Whittier flood cleanup pros on the job, you can be sure that we will pump out all of the invading water, completely dry the area and then check for mold in all those hard to reach places.
We always give free home inspections, because we know how important it is to check every corner of your home for water damage and fungus, so call us today and we will inspect your home immediately.
Keeping Our Customers Happy In The Face Of Flood Damage
Keeping you safe is our main priority, and getting the mold out of the home is a major way to ensure that safety. Inhaling the spores on a daily basis can cause allergy-like symptoms and respiratory problems.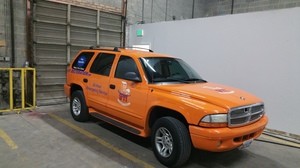 Our water damage Whittier flood mitigation crews are licensed, bonded and insured to use top of the line equipment to get your home fungus free, so you can be sure you are getting the proper care when we are on the scene.
Along with water and mold mitigation, we can help you file your insurance claim. We know exactly what information insurance companies need to give you the best coverage possible.
The water damage Whittier emergency repair staff are more than happy to do all the work involved with your claim, because we want you to get the affordable flood damage restoration services you deserve.
Call us as soon as you find unwanted water in the household, and we will send water damage Whittier plumbing professionals to your home to get started on same day services today!