Water Damage Tujunga
Water can invade your premises through many different avenues, and our water damage Tujunga technicians at 911 Restoration Los Angeles knows how to mitigate all of those situations.
Our offices stay available 24/7/365, so homeowners can call us literally any time to get mitigation help for the following causes of water damage:
Water heater explosions

Fire sprinkler malfunctions

Water line leaks

Toilet overflow

Pipe burst

Washer leaks

Ruptured hoses

Mold removal

Black water sanitization

Home floods
When it comes to anything involving water, we always implement same day services, because we know that the faster we get the moisture out of the home, the less damage it will do.
Whether water is leaking from the roof or spraying from a faulty pipe, we promise that our water damage Tujunga agents will get to the site of the emergency within 45 minutes, no matter what time the incident occurs.
Call our water damage Tujunga specialists at 911 Restoration of Los Angeles today and we will do whatever it takes to give you a chance at a fresh start.
A Roof Leak Can Create Attic Water Damage
Living in Los Angeles means that there are a lot of sunny days and not many wet ones, but when those random rainy days to occur, it is important have a solid roof over your head.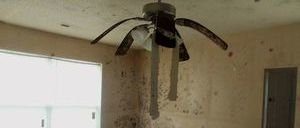 Even small cracks on the exterior or lightly damaged shingles can create an environment that allows water to seep inside into the attic.
A lot of the time homeowners won't think to check after a storm to see if water has affected the home's interior, and the water damage can go unmitigated for a long period of time.
Our water damage Tujunga operation knows exactly what to look for in order to determine if you have a leak that needs to be remediated.
If you haven't had a roof inspection in more than a year, call our water damage Tujunga techs today and we will provide you with a free home inspection.
We Understand How You Feel During A Water Emergency
Along with getting your home back into pristine condition, our water damage Tujunga pros also want to keep your emotional wellbeing in tact.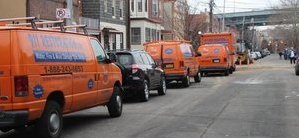 By providing you with the utmost customer service we will make sure that you have peace of mind about the renovations that need to be done on your family home.
We understand how important it is to get your house, filled with all your memories and treasured possessions, back to into the condition that you know and love.
Our water damage Tujunga crew will work diligently until everything is back in its proper place. When we are renovating your living space you can be sure that we will treat it as if it were our own, so you never have to worry about having workers on the premises.
Call our trustworthy, competent water damage Tujunga unit at 911 Restoration of Los Angeles today and we will ensure that your home gets the fresh start it deserves.