Water Damage in San Gabriel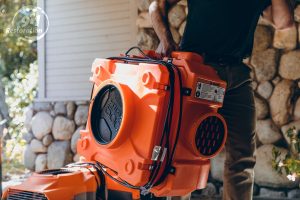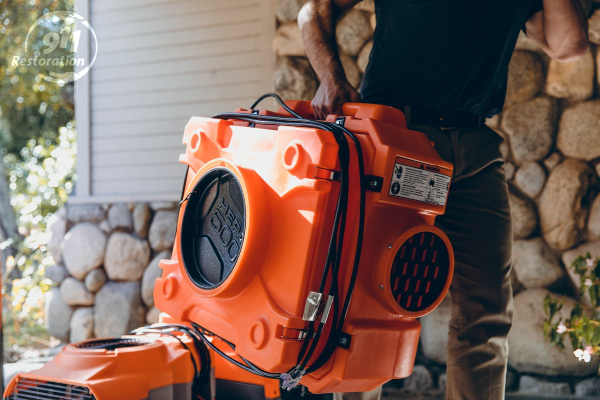 If you need mold remediation or water damage restoration in San Gabriel, look no further than 911 Restoration of Los Angeles. Staffed exclusively by highly trained, IICRC certified flood cleanup and mold removal technicians, 911 Restoration offers the very highest standard of service from a compassionate crew. We even provide emergency service when you've been hit by a pipe burst, sewage backup, storm damage, or any other urgent disaster. Our phone lines are open 24/7/365, and no matter when you call, the water damage restoration experts in San Gabriel will be at your door in 45 minutes or less. Call us at 310-421-2014 and allow us to provide you with a free visual inspection.
These experts provide truly comprehensive service, covering everything from water and sewage extraction to property repairs to mold inspection and mold remediation. They operate under the philosophy that every challenge is an opportunity for a Fresh Start. With this in mind, they approach your water damage emergency with the ultimate goal of restoring your home or business to better-than-new condition. If you're wondering if your property will ever be the same after a pipe burst or any other water damage incident, the answer is yes… and you only have to call one contractor to get the job done.
Worried about the cost of water damage restoration? Our flood cleanup workers get it, and that's why they do their best to minimize damages with their urgent response time. They also make sure you get all the support you are entitled to with insurance assistance. Water damage repair in San Gabriel can be a complex process involving multiple services such as roof repair, carpet cleaning, and mold decontamination. A friendly staff member provides a free insurance consultation so you go into the process understanding which of these services your provider covers. Then, they help with loss itemization, claim filing, and direct billing.
Life is good in San Gabriel, but the risk of storm damage, flooding, and pipe bursts makes property owners vulnerable to water-related destruction. Fortunately, 911 Restoration of Los Angeles is here to keep the local quality of life high. Call us at 310-421-2014 and see how we can help.
Commercial and Residential Flood Cleanup in San Gabriel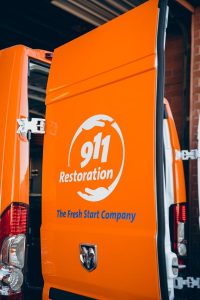 Whether you own a home or a business, you can't afford to let a pipe burst or any other water-related incident slow you down. The good news is that residential and commercial property owners alike can all turn to 911 Restoration for the best flood cleanup services around.
Between our emergency response times (45 minutes or less!) and our high standard of service, the technicians at 911 Restoration are guaranteed to help minimize your damage and minimize costs. They work at top speeds to provide boarding up, roof repair, sewage extraction, and any other urgent service you might require. They get rid of the water in record time and dry out the area completely using professional fans.
Of course, water damage often has a domino effect, as dampness leads to mold contamination which leads to structural weakness and long-term destruction. Whether the property is your safe haven at the end of the day or the place where you make your living, you can't settle for simple water damage remediation in San Gabriel and structural drying. You need to know your property is safe, sound, and a reflection of all the hard work you've put into it.
That's why your dedicated flood cleanup workers are highly skilled in damage repairs, mold inspection, and mold remediation. They don't consider their job done until your home or business is as clean, strong, and beautiful as the day you moved in. 
If you need comprehensive water damage restoration, count on 911 Restoration of Los Angeles for a Fresh Start. Our phone number is 310-421-2014.
Should You Get a Mold Inspection After Water Damage Restoration?
Our flood cleanup technicians consider mold inspection an imperative element of the water damage restoration process, and you should, too.
Mold spores are constantly in the air around you, even on the cleanest properties. As soon as the surfaces of your home or business are soaked in water, spores close in and spawn mold growth in 48 hours or less. Sometimes even the speediest water restoration efforts cannot prevent the spread of black mold on your walls or white mold in your bathroom. More importantly, an infestation is likeliest to grow in dark, hidden places… which means that without a professional mold inspection, you are at risk of unknowingly sharing space with a dangerous infestation.
The mold remediation specialists at 911 Restoration are relentless in their mold inspection. If there is hidden growth in your property, they will find it, and they will handle mold removal using the most effective techniques and the safest procedures. Throughout the mold remediation process, they are careful to prevent the spread of spores and mycotoxins throughout your home or business. After mold removal, they dehumidify the structure to make sure a repeat infestation is unlikely.
Mold may look harmless, but it's not. Without prompt mold removal, a growth will eat away at the materials that hold your property together and will release harmful particles into the air you breathe. Don't delay if you suspect the presence of mold; call 911 Restoration of Los Angeles for full-service mold remediation in San Gabriel and beyond. Call us at 310-421-2014 and we are here for you.
Servicing the cities of Alhambra, Altadena, Arcadia, Avocado Heights, Azusa, Baldwin Park, Bell, Bell Gardens, Bellflower, Beverly Hills, Burbank, Calabasas, Canoga Park, Cerritos, Claremont, Commerce, Covina, Culver City, Cypress, Diamond Bar, Downey, Duarte, East Los Angeles, El Camino Village, El Monte, El Segundo, Encino, Florence-Graham, Gardena, Glendale, Glendora, Granada Hills, Hacienda Heights, Hawthorne, Hermosa Beach, Huntington Park, Inglewood, Irwindale, La Canada, La Mirada, La Puente, La Verne, Lakewood, Lawndale, Los Angeles, Lynwood, Malibu, Manhattan Beach, Marina del Rey, Maywood, Mission Hills, Monrovia, Montebello, Monterey Park, North Hills, North Hollywood, Northridge, Norwalk, Pacific Palisades, Pacoima, Panorama City, Paramount, Pasadena, Pico Rivera, Playa del Rey, Pomona, Porter Ranch, Reseda, Rowland Heights, San Dimas, San Fernando, San Gabriel, San Marino, Santa Fe Springs, Santa Monica, Sherman Oaks, Sierra Madre, South El Monte, South Gate, South Pasadena, South Whittier, Studio City, Sun Valley, Sunland-Tujunga, Sylmar, Tarzana, Temple City, Thousand Oaks, Tujunga, Topanga, Universal, Van Nuys, Valley Village, Venice, Walnut, West Covina, West Hills, West Hollywood, Whittier, Winnetka, Woodland Hills, and surrounding areas.