Water Damage and Mold Removal Rowland Heights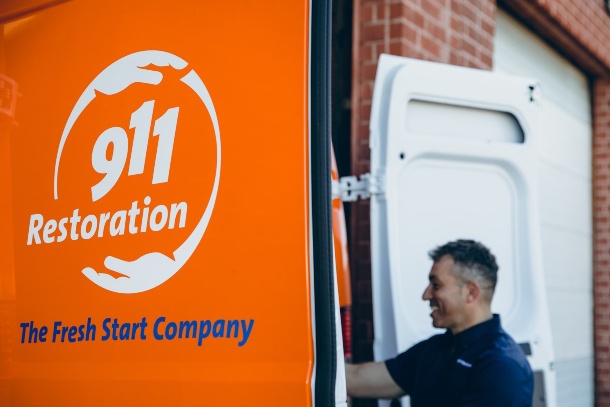 Water, mold, and fire damage do not signal the end for your home or business. One call to 911 Restoration of Los Angeles is all it takes to get your property back in top condition.
We provide 24-hour emergency restoration services. Call us at any hour of the day or night, even on weekends and holidays. We guarantee an arrival time of 45 minutes or less so you always know help is on the way.
Our IICRC certified restoration crew handles every aspect of your water or smoke damage. Whether you've been through a pipe burst, flooded basement, or mold contamination, you can count on us for a Fresh Start. Our flood cleanup and fire restoration experts handle everything from water removal to major roof repairs. They even provide a mold inspection and mold removal as needed.
We hold our staff to the very highest standard of service. As a locally owned and operated company, we take pride in the properties that make Los Angeles County beautiful. Expect us to treat your home or business with respect and care.
Our water damage restoration and fire cleanup staff also works hard to provide the answers you need before you even have to ask. Count on us for a free visual inspection (for property owners only). We make sure you fully understand the nature of your damage before cleanup even begins. To clarify the financial implications of restoration, we also provide a free insurance consultation. A member of our staff gladly explains your coverage and assists with claim filing to make sure you get the benefits to which you are entitled. We work with all insurance providers in order to make our comprehensive service accessible for all property owners throughout the region.
911 Restoration of Los Angeles is licensed, insured, and bonded. We serve both homes and businesses with water damage restoration, fire cleanup, and mold removal in Rowland Heights and beyond. Our technicians serve you with compassion, understanding, and affordable solutions.
Your home or business can be new again. All it takes is one call to 911 Restoration. Reach out today.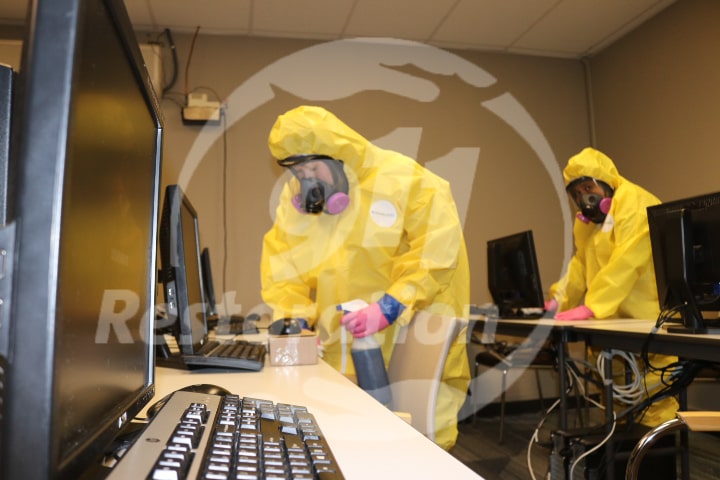 Certified Mold Specialists and Flood Cleanup Workers
Call 911 Restoration for 24-hour water damage restoration in Rowland Heights and the surrounding area. Our speedy flood cleanup technicians arrive at your home or business in 45 minutes or less. They work swiftly and they provide comprehensive service to ensure a Fresh Start after water and mold damage.
Turn to our team in any disaster, from pipe bursts and flooded basements to storm damage and mold contamination. Our crew offers a wide range of flood cleanup and mold remediation services, including:
Water removal

Sewage extraction

Emergency boarding up

Emergency roof repair

Emergency storm repair

Sanitization

Leak detection

Structural drying

And much more
Our water damage restoration staff does not rest until your home or business feels brand new. Even once your property is dry again, our flood cleanup staff conducts a water damage inspection to ensure there is no permanent damage. Pipe bursts and similar disasters can cause rotting or weakness in the structure. If our workers find any such problems, they repair or replace the compromised material themselves.
We also provide full-service mold removal, both within the context of water damage restoration and as a separate service. Fungus introduces many different threats to your home or business. Without prompt mold remediation, your structure could become severely damaged. Not to mention, an infestation poses great risks to your health. You may be aware that black mold removal should always be done with the greatest urgency. However, black mold is not the only organism that can harm you. Most varieties can cause a range of health issues including respiratory or heart conditions.
Our mold removal experts provide a thorough mold inspection to ensure your safety. They are certified in mold remediation, so you can trust them to use only the most effective decontamination techniques. They also dehumidify the site of the growth to discourage a new infestation.
From pipe bursts to mold colonies, let 911 Restoration of Los Angeles be your first and only call for property restoration.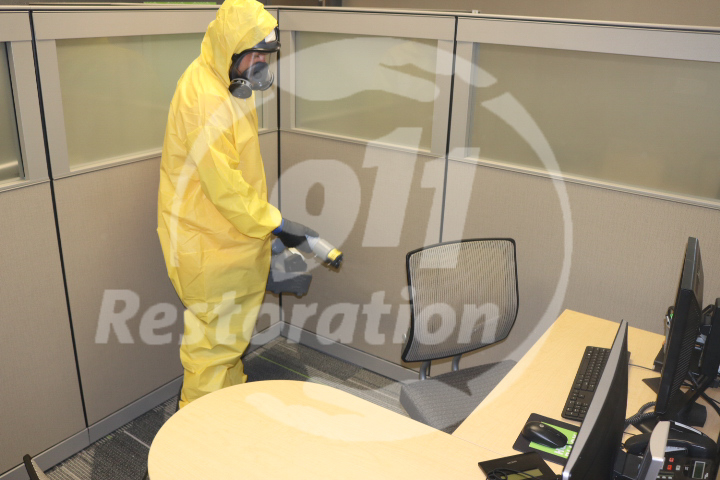 Expert Fire Restoration in Rowland Heights
Fires are all too common in Los Angeles, and the effects of fire and smoke damage can be devastating. If you're worried your home or business will never be the same again, let us reassure you: 911 Restoration can provide a Fresh Start.
Every one of our fire cleanup technicians is highly trained in all fire restoration tasks. When you call us, you don't have to bother looking for additional contractors to rebuild fire damaged structures. You don't even need to seek out a flood cleanup company to handle firehose flooding. Our crew handles these services in addition to full service fire damage cleanup and smoke removal.
We use sodablasting to clean soot and smoke damage from large surfaces. Our fire restoration staff takes care of smoke removal for your furniture and dishes, as well. They ensure permanent odor removal and leave your home or business as clean and fresh as the day you moved in. 
At 911 Restoration, we understand how overwhelming a fire damage incident can be. Our goal is to offer peace of mind and full-service fire restoration, so you can look forward to a bright new beginning.