Water Damage and Mold Removal in Glendale
A water damage incident is always an emergency. It doesn't matter if you've had a pipe burst, wall leak, or a sewage flooded basement. When water invades, the only thing standing between you and costly destruction is a fast response.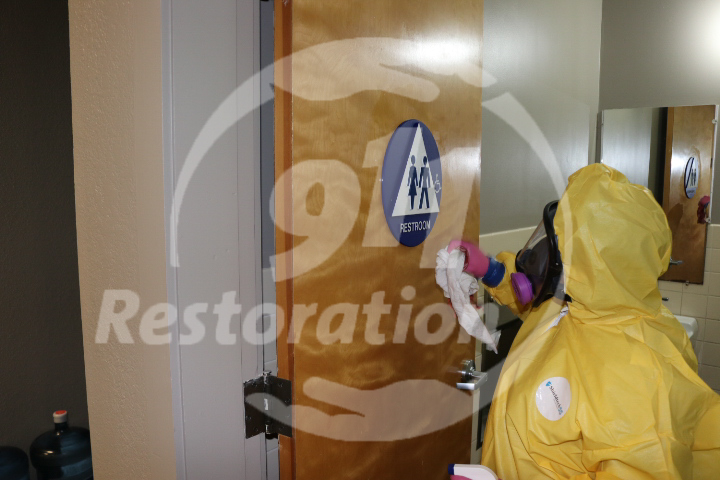 You find that kind of urgency with 911 Restoration of Los Angeles. We provide 24-hour water damage restoration in Glendale and throughout the surrounding area. Our flood cleanup staff is here for you 365 days a year, and we guarantee a response time of 45 minutes or less. Give us a call at 310-421-2014 and allow us to offer you a free visual inspection.

When you reach out to us, a water damage restoration specialist offers a free visual inspection (for property owners only). They survey your pipe burst or other disaster, then suggest the best strategy for flood cleanup. Their suggestion is always comprehensive, looking beyond basic water removal to structural repairs and mold remediation as well.
At 911 Restoration, we believe every disaster is an opportunity to begin again, better than ever. We call this our Fresh Start philosophy, and it guides our service to you. It's true that you can count on us for urgent services such as boarding up, water removal, sewage extraction, leak detection, and more. But you can also turn to our water damage restoration workers for complete flood repairs and mold remediation. After our flood cleanup crew has eliminated all moisture from your property, they conduct a water damage inspection. They check your structure for signs of rotting, weakness, buckling, or mold. If they discover a problem, they handle repairs personally. You can even trust us with roof repair and storm repair.
We are able to provide these services because every member of our IICRC certified flood cleanup crew has undergone rigorous training. They are true experts in all areas of water damage restoration.
911 Restoration is licensed, insured, and bonded. We are locally owned and operated, providing full-service water damage restoration for both homes and businesses. You can also rely on us for additional restoration services, including fire cleanup, smoke removal, sanitization, and sewage cleanup.
No matter what you need, 911 Restoration of Los Angeles is here for you. Call today at 310-421-2014.
Comprehensive Mold Removal After Flood Cleanup in Glendale
911 Restoration is your best source for mold removal in Glendale and throughout L.A. Our mold remediation specialists tackle your infestation with a thorough, multi-step decontamination process.
First, we provide an extensive mold inspection. The mold inspection is one significant reason why it pays to work with a certified mold removal contractor. Mold reproduces through airborne spores. If you see mold on your walls, it may indicate additional growth hidden in unseen areas of your home or business. Our mold remediation crew recognizes all the signs of an invisible infestation. If you skip the professional inspection and attempt mold removal yourself, you may be leaving fungus to spread and destroy your property in secret.
Next, our certified mold specialists tackle the mold removal process. Despite what you may have read online, you do need a professional for this. Carpet steaming may kill existing mold, but it also leaves spores behind in your now-damp carpet, setting you up for a widespread recurrence. If you attempt mold removal by scrubbing at a colony, you put yourself in direct contact with the dangerous particles fungi release. Our mold removal crew handles cleanup safely.
Finally, we complete mold remediation with structural dehumidifying to discourage new growth. Our technicians also repair any staining or weakness caused by mold.
Simply put, 911 Restoration doesn't just clean mold; we get to the root of the problem. Call now at 310-421-2014 for full-service mold decontamination.
The Only Fire Restoration Contractor You Need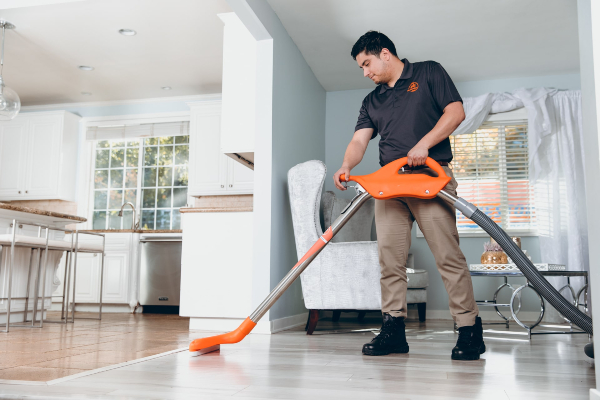 If you have fire or smoke damage, your mind is probably reeling from all the responsibilities that lay before you. You'll be surprised by how many of those tasks we can take off your to-do list.
First of all, we work hard to make sure we are the only fire cleanup and smoke removal contractor you need. While other fire restoration companies may just provide cleaning for fire and smoke damage, we cover every service you require. Our fire damage crew tackles property repairs. Our smoke removal service includes permanent odor removal. Our fire cleanup workers even take care of water damage restoration if the fire department soaked your property.
We also make sure you never have to work hard to find answers to your fire damage questions. Our lines are open to you 24 hours a day. No question is too big or too small for our fire restoration experts. We provide a free fire damage assessment (for property owners only) so you have immediate answers regarding your specific needs.
You don't even have to deal with insurance on your own. Our smoke damage experts help you make sense of your policy. They file your claim and bill your provider directly. You don't have to track down your provider to get answers to your fire restoration insurance questions. And you don't have to chase them down for payment. We do it all for you.
You don't have to overcome fire and smoke damage alone. Call your neighbors at 911 Restoration of Los Angeles. Our phone number is 310-421-2014.