Water Damage Restoration in Malibu
Incredible beaches, beautiful state parks, an eclectic community — it's no wonder you'd choose to own a home or business in Malibu. The one downside? This gorgeous slice of California comes with additional risks for water damage. Local property owners are not only stuck battling unexpected pipe bursts and washing machine floods; you're also vulnerable to storms, mudslides, and moisture in the air. The good news is that 911 Restoration of Los Angeles is always here to help with quality mold removal and water damage restoration in Malibu. You could even consider 911 Restoration another great reason to be a property owner in this community. Call us at 310-421-2014 and allow us to provide you with a free visual inspection.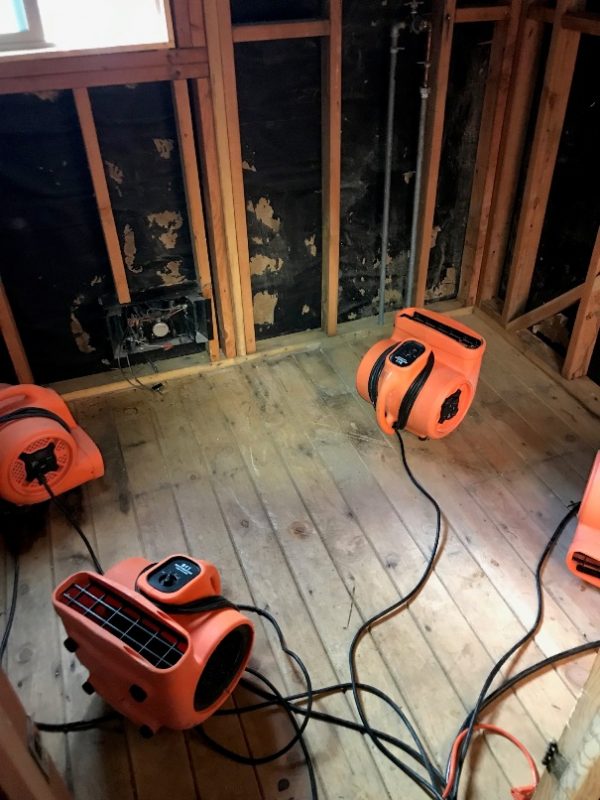 When a pipe bursts in the middle of the night, 911 Restoration is there to provide 24/7 emergency flood cleanup, with a guaranteed arrival time of 45 minutes or less. When that burst pipe leads to mold contamination, our water damage restoration techs put their IICRC certified mold remediation skills to work with a thorough mold inspection and removal. When a disaster leaves you reeling from destruction, 911 Restoration of Los Angeles is there to provide a Fresh Start with full property restoration, whether that means repairing your roof or replacing your drywall.
The bottom line is that 911 Restoration of Los Angeles is on your side and determined to provide ultimate peace of mind. We are licensed, insured, bonded, and locally owned and operated. The flood cleanup staff provides a free insurance consultation for all customers, helping you determine which water damage restoration services are covered by your provider so you can go into the process with eyes wide open. We even assist with loss itemization, filing claims, and billing.
At 911 Restoration of Los Angeles, you're not just another customer. You're a neighbor in need. Call now and count on our staff for compassionate care and the highest standard in service. Our phone number is 310-421-2014 and we are always on stand by for you.
Emergency Flood Damage Restoration for Residential and Commercial Properties
Whether you own a home or a business, let 911 Restoration of Los Angeles be your first choice for flood cleanup in Malibu and the surrounding area. No matter what you've been through — whether it's a pipe burst, sewage backup, mudslide, or any other water incident — you can trust our water damage restoration experts to respond to your emergency as urgently as if it were their own. And when they arrive on the scene, they take every measure to ensure today's disaster isn't any more damaging than it has to be.
This means they start by quickly assessing the situation and strategizing a flood cleanup plan to minimize destruction. They store away any belongings that could potentially be harmed during the water damage restoration process, and they work efficiently to conduct emergency flood cleanup services such as boarding up, storm repair, and sewage extraction. They remove all moisture from the property as quickly as possible, including structural drying to prevent long-term damage such as rotting, warping, or mold contamination. They test the structure for weakness and conduct an extensive mold inspection to make sure no spores take advantage of the damp space and create a mold colony in your home or business.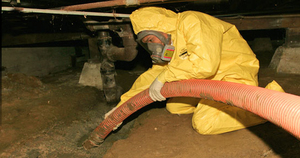 Your dedicated water damage restoration technicians are driven by the goal of turning your nightmare into a Fresh Start for you and your property. This means that they come prepared to repair all damages and handle mold removal themselves. For them, it's not enough to just get rid of the water. They want to leave your property fully restored and in its best-ever condition.
Don't settle for mere damage control. Call 911 Restoration of Los Angeles and expect a bright new beginning.
Black Mold Remediation in Malibu
Many property owners worry about black mold in the wake of water damage, and for good reason. Black mold is a toxigenic fungus. This means it releases dangerous mycotoxins into the air, and when you breathe those mycotoxins into your lungs, the particles gather in your system and may cause serious health problems in the long term. This is one of many reasons why it's so important to get a mold inspection and mold decontamination from a certified mold remediation specialist after water damage. 
If you suspect you have black mold growing in your home or business, do not attempt mold removal yourself. When you scrub at a colony, the mold releases mycotoxins, and if you're leaning over the infestation to attempt mold removal, you are likely to breathe those mycotoxins directly into your system. Instead, keep yourself, your family, your employees, and your pets far away from any suspicious infestation while you call the professional mold remediation crew at 911 Restoration to deal with the problem for you.
Our mold removal experts approach your black mold problem by performing a careful mold inspection. Once they know there is a dangerous infestation inside your home or business, it is of the utmost importance to conduct a mold inspection to make sure there are no hidden colonies wreaking havoc on your health from behind your walls. Once all colonies have been discovered, the technicians perform mold removal with caution, careful to limit the release of mycotoxins and dehumidify the structure so any spores lingering in the air cannot start a brand new colony immediately after mold remediation is complete.
You're right to be concerned about a black mold infestation, but you don't have to worry. Just call 911 Restoration of Los Angeles and know that expert help is on the way. Call us at 310-421-2014.
Servicing the cities of Alhambra, Altadena, Arcadia, Avocado Heights, Azusa, Baldwin Park, Bell, Bell Gardens, Bellflower, Beverly Hills, Burbank, Calabasas, Canoga Park, Cerritos, Claremont, Commerce, Covina, Culver City, Cypress, Diamond Bar, Downey, Duarte, East Los Angeles, El Camino Village, El Monte, El Segundo, Encino, Florence-Graham, Gardena, Glendale, Glendora, Granada Hills, Hacienda Heights, Hawthorne, Hermosa Beach, Huntington Park, Inglewood, Irwindale, La Canada, La Mirada, La Puente, La Verne, Lakewood, Lawndale, Los Angeles, Lynwood, Malibu, Manhattan Beach, Marina del Rey, Maywood, Mission Hills, Monrovia, Montebello, Monterey Park, North Hills, North Hollywood, Northridge, Norwalk, Pacific Palisades, Pacoima, Panorama City, Paramount, Pasadena, Pico Rivera, Playa del Rey, Pomona, Porter Ranch, Reseda, Rowland Heights, San Dimas, San Fernando, San Gabriel, San Marino, Santa Fe Springs, Santa Monica, Sherman Oaks, Sierra Madre, South El Monte, South Gate, South Pasadena, South Whittier, Studio City, Sun Valley, Sunland-Tujunga, Sylmar, Tarzana, Temple City, Thousand Oaks, Tujunga, Topanga, Universal, Van Nuys, Valley Village, Venice, Walnut, West Covina, West Hills, West Hollywood, Whittier, Winnetka, Woodland Hills, and surrounding areas.