Water Damage Paramount
When you need fast and efficient water cleanup, you can rely on the water damage Paramount techs at 911 Restoration of Los Angeles to get your through the entire ordeal.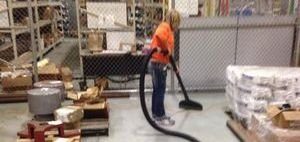 Our water damage Paramount experts have many years of experience mitigating all types of water disasters, big and small, so you can rest assured that when you hire us you are getting the most competent workers in the industry.
Throughout all of our experience, we have learned that fast action is the key to a successful home restoration job. In order to always offer prompt service, we are available 24/7/365.
Even if you call us in the middle of the night we will always arrive within 45 minutes, ready to get to work immediately. Call us at 310-421-2014 and allow us to provide you with a free visual inspection.

Call our water damage Paramount professionals as soon as you discover any unwanted water finding its way into your household and we will conduct a free home inspection today.
Cleaning Up Water Damage Is Our Forte
It may seem obvious that a home restoration company would deal with all things water damage, but that is not always the case. Even if your insurance policy does not provide full coverage, you can breathe a sigh of relief knowing that we always offer the most affordable prices in the industry.
What makes our water damage Paramount team exceptional is that we tackle it all, from pumping out water to removing mold, among other things, such as:
Home Flooding

Pipe Burst

Roof and Ceiling Leak

Washing Machine Leakage

Water Heater Explosions

Fire Sprinkler Damage

Main Water Line Leaks

Ruptured Hoses

Toilet Overflow

Leaky Shower Pan
The longer water sits, the more issues are created, with mold being at the forefront of that list. This is especially true for leaky pipes that are left to moisturize the cabinet under the sink. That damp, moist environment creates a breeding ground for mold, which can end up impacting the plumbing, as well as the home.
Call our water damage Paramount staff when you need proper plumbing maintenance and we will be at your door immediately to make things better. Our phone number is 310-421-2014 and we are on stand by for you.

Our Water Damage Pros Care About Their Customers The Most
We make a point to calm down the customer as soon as we arrive on the scene and make them feel comfortable with everything that is going to be done to their home.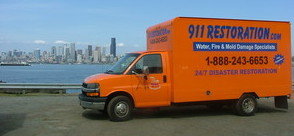 Making sure that your wellbeing is in tact is our main concern, so in order to sure that you stays true, our water damage Paramount technicians maintain constant accessibility.
This means you can call us any time to ask any questions or voice any concerns you may have and we will do whatever it takes to make you feel better.
We will even help you with filing your insurance claim if you need us to. With all of our years of experience working with different insurance companies you can rest assured that we know exactly how to get it done right.
Call our water damage Paramount technicians at 911 Restoration of Los Angeles when you need the best water damage remediation services and we will be there for you today! Call us at 310-421-2014.