Water Damage Norwalk
At 911 Restoration Los Angeles we have water damage Norwalk repairmen working around the clock to keep you safe from any water-related disaster that may affect your home and your life.
We understand how important it is to get your home dry, especially since lingering moisture can cause both structural damage to the home and mold growth.
Since our office never close, homeowners have access to our services 24/7/365, because our water damage Norwalk cleanup team wants to be able to help you within 45 minutes or less, no matter what time you call us.
When you hire us for a job, you can be sure that you are getting the most capable hands in the industry. We are trained to handle all forms of water damage, such as:
Toilet overflow sanitization

Pipe bursts remediation

Washer hose bursts correction

Mold infestation clean up

Water heater leak repair

Fire sprinkler malfunction restoration

Flooded basement water removal
Our water damage Norwalk flood removal technicians have been trained in all the latest water extracting techniques, so you rely on us to get your home moisture free in a short period of time.
Call us today and our water damage Norwalk extraction specialists will get the water damage restoration started by conducting a free home inspection as soon as we arrive on the scene.
Keep A Sturdy Roof Over Your Head To Avoid Leakage
When water is leaking directly into your living space, we want to act fast to repair the crack letting the water inside, pumping out the invading water and correcting any and all water damage.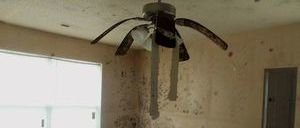 Keeping the roof over your head in optimal condition is necessary to keep everyone living under it safe and secure all year long.
It can be really easy to forget about the importance of roof maintenance until you notice that a leak has already formed.
The water damage Norwalk flood removal agents know exactly what to look for when it comes to roof inspections, so when you hire us to fix your leaking roof, you can be sure that we will check every shingle before we are finished to ensure that things are left in tip-top shape.
Call our water damage Norwalk leak repair unit and we will provide your with same day services for all water disaster situations.
Let Us Take Care Of Your Water Damage Insurance Coverage
Making this whole process as easy as possible for our customers is our main priority. We take a lot of pride in how well we initiate customer service with Norwalk homeowners, and we look forward to helping you out in any way we can.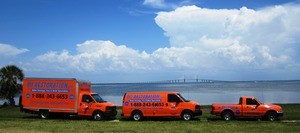 Our water damage Norwalk flood cleanup pros are licensed, bonded and insured to not only mitigate water emergencies, but to also assist you with the insurance process.
With all of our experience in the field, we know what the insurance companies need to see in order to get you the maximum amount of coverage.
By letting us take over and file your claim for you, you can be sure that it is getting done right.
Call our water damage Norwalk disaster restoration crew today and we will do all we can to get you fast and affordable water damage remediation!