Water Damage Monterey Park
The goal at 911 Restoration Los Angeles is to provide your home with top notch water damage repair and restoration whenever leaks start getting out of hand.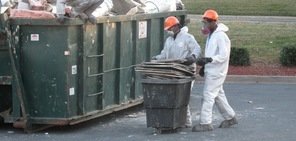 Our water damage Monterey Park specialists can take care of any roof leaks, sewage spills, floods, and pipe bursts that are causing harm to your home.
Some of these problems can even occur during inconvenient times like in the early morning or in the middle of night.
Luckily, water damage Monterey Park technicians are always available 24/7/365 to provide you with necessary help in these ill-timed moments.
To provide you with immediate response, you can expect our team to be there within 45 minutes of your call. To begin the restoration process, we will conduct a free inspection and estimate.
Through this assessment, we can better understand the problem and recommend the most affordable solutions. For your convenience, we can also assist you in filing your claims with your insurance provider.
Providing Thorough Solutions to Your Water Damage Concerns
Water damage is a pervasive problem that can spread throughout your home. Emergencies like flooding and pipe bursts can cause large amounts of water to spillover to a large area of your home which can lead to reduced structural integrity, among other problems.
Water damage Monterey Park pros from 911 Restoration are licensed, insured, and bonded in order to conduct top notch water damage repair and restorations to solve water issues by:
We will check your home if mold growth has started to set in. If ever we detect any signs of fungal infestation, we can provide the remediation services that will get rid of it along with any spores that may have been released into your home.
In the event of a pipe burst or similar plumbing issue, our water damage Monterey Park team can remove water that gushed out using advanced drying equipment. We are licensed, insured, and bonded to patch up those leaks.
To make sure the affected area is thoroughly disinfected, we will be using industrial strength cleaning solutions that will be able to kill bacteria without causing any further damage to your home.
Whenever a leak of any kind occurs, it needs to be patched up right away to prevent any further harm like mold growth and wood rot from affecting your property.
Whenever a large area of your home is under the strain of water damage, it's going to take comprehensive solutions to ensure all damage is repaired.
Technicians You Can Always Turn To For Water Damage Assistance
Our water damage Monterey Park technicians are trained to ensure you receive comprehensive solutions to various water damage situations you may encounter.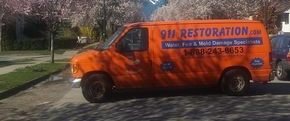 We have nearly four decades worth of experience in helping homeowners take on water damage situations like roof leaks, storm damage, water heater bursts, and pipe leaks.
We will even help out with all of the insurance paperwork in these situations so that out customers don't have too much to worry about at once.
Rest assured, that through our quick response and availability, we will get your home back into shape in no time.
If your property is already suffering from a backup of some sort, then contact our water damage Monterey Park professionals with 911 Restoration Los Angeles today!