Water Damage Montebello
When leaks and floods cause trouble for you, 911 Restoration Los Angeles is here to ensure that your home gets back to being safe, comfortable, and beautiful with our water damage restorations.
We have years of experience in taking care of various water damage concerns. You can always count on our water damage Montebello pros to take on problems such as:
Roof damage and ceiling leaks
Water-based appliance hose leaks
Mold growth
Pipe bursts and other plumbing issues
Fire sprinkler malfunctions
Toilet overflows
Running sinks and bathtub overflows
Storm damage and flooding
We will conduct a free inspection and estimate of your home so we can recommend solutions at an affordable price. Through our quick response, we can prevent any more potential harm like wood rot and mold from affecting your home.
Once the area is clear, we will be using industrial strength cleaning solutions that will kill bacteria without causing any further harm to any of the hardwood surfaces around your home.
Addressing Water Damage Like Sewage Spills
A sewage backup is a major problem that can mean a lot of trouble. This problem can lead to flooding, structural damage, and can have an ill effect on your health because of the biological waste in sewage. Our water damage Montebello technicians are experienced and trained to take on this concern.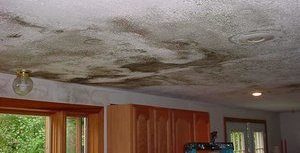 Sewage backups can happen whenever there is pressure buildup in the sewer system. When the pressure builds up to a high enough level, sewage is released through a toilet.
When this happens, it's best to get in touch with water damage Montebello pros right away.  To remove sewage water out of your home, we will be making use of our state-of-the-art drying tools.
Our team will be equipped with protective hazmat suits that will allow us to work on the problem safely and prevent the spread of disease.
Our licensed, insured, and bonded black water specialists will repair your plumbing and interiors. Our water damage Montebello technicians are ready to provide the restorations necessary to provide you with a fresh start!
Offering You Quality Water Damage Repairs
Whenever there's a leak that needs to be patched up you can always rely on our water damage Montebello pros to provide you with top notch water damage repair and restoration.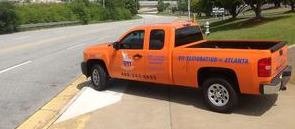 You can always expect a professional, convenient, and affordable response to all of your water concerns.
A lot of issues such as severe weather, plumbing leaks, and toilet overflows can damage the interiors with water.
Fortunately, our water damage Montebello pros are prepared to help as soon as those situations occur because we're available 24/7.
If you need any leaks dealt with, water damage Montebello specialists will make sure you get the help you need as soon as possible.
You can expect our team to be there within 45 minutes of your call.
Our water extraction professionals will provide you with a fresh start, so give our water damage Motebello team with 911 Restoration Los Angeles a call today!