Water Damage and Mold Removal Temple City
911 Restoration of Los Angeles is not your average flood cleanup company.
We provide round-the-clock service throughout the Los Angeles area. Our technicians guarantee an arrival time of 45 minutes or less 24 hours a day, 365 days a year. They also go above and beyond to give you a Fresh Start
When a pipe bursts in your home or sewage contaminates your business, you need more than water removal. Our experts come to your property trained and prepared to handle flood cleanup as well as extensive property repairs. Whether you require roof repair, carpet removal, or mold remediation, we have you covered.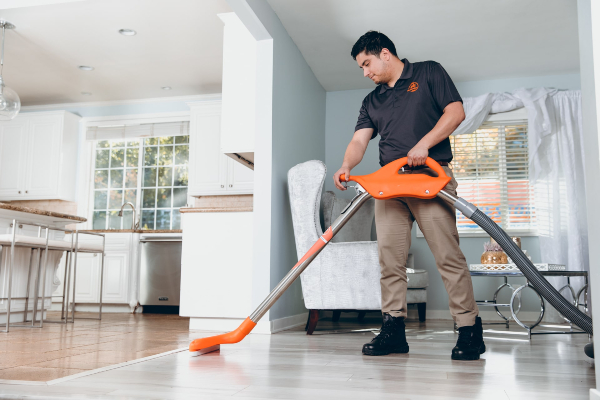 Our IICRC certified staff handles additional property disasters, including fire and smoke damage. They also provide mold removal as a standalone service. No matter what element or organism has invaded your property, you can trust our team for fast cleanup and a Fresh Start.
We provide water damage restoration, fire cleanup, and mold removal in Temple City and throughout the region. Our experts are trained to service both homes and businesses. We are licensed, insured, bonded, and locally owned and operated.
In addition to providing top-quality service, our team offers peace of mind to our neighbors in crisis. We do this through compassionate service and open communication. To help you find immediate clarity regarding your damage, we provide a free visual inspection (for property owners only). Then, a member of our staff invites you to join them for a free insurance consultation. Though we work with all providers, you may not know whether your water damage restoration coverage includes details like structural drying or mold removal. Our experts find out these details for you so you know what to expect. Then, our team assists with inventory and loss itemization. They file a claim for you and bill your provider directly. You don't have to think about a dime you don't owe.
From fire damage to fungus invasions, let 911 Restoration of Los Angeles be your first choice in water and fire restoration. Call now.
Compassionate Water and Mold Remediation in Temple Cit
When you need water damage restoration in Temple City, reach out to 911 Restoration. Our flood cleanup workers go beyond basic water removal to provide peace of mind and a Fresh Start.
Our skilled technicians manage every aspect of the water damage restoration process. This includes:
Water extraction

Sewage backup cleanup

Emergency boarding up

Roof repair

Storm repair

Leak detection

Washer machine flooding repair

Pipe burst cleanup

Structural drying

Sanitization and disinfection

Water damage inspection

Mold inspection

Mold removal

Full-service repairs

And much more
There is no water-related disaster our flood cleanup experts cannot handle. They even pack out and store your unharmed belongings to keep them safe until water damage restoration is complete. Call us for any disaster, day or night. Our crew will be there in 45 minutes or less.
911 Restoration also provides mold remediation service. Like our flood cleanup service, our mold decontamination process is comprehensive, leaving you with a fresh, clean property.
Our certified mold removal specialists examine your home or business for any signs of a hidden infestation. Once they are sure they've found every growth, they conduct mold remediation using the safest and most up-to-date procedures. Then, they dehumidify the structure and repair any mold-damaged surfaces.
It's very important that you seek out a certified professional like 911 Restoration for mold remediation. Your own mold removal efforts cannot completely eliminate mold. Not to mention, professional dehumidifying is absolutely crucial for preventing a repeat infestation. Without his step, you are likely to have a new fungal invasion. This means additional damages and further exposure to black mold and other dangerous organisms.
Whether it's a pipe burst in your business or black mold in your house, let 911 Restoration of Los Angeles be your first and only call. Reach out now for compassionate, comprehensive service.
A Fresh Start After Smoke and Fire Damage
911 Restoration provides expert fire restoration and smoke removal in Temple City and throughout the surrounding area. We service both homes and businesses. There is no job too large or too small. Whether you have extensive fire damage or just need odor and smoke removal after purchasing a home from a smoker, you can turn to us. Our dedicated fire and smoke damage technicians promise safe, thorough, compassionate service.
911 Restoration has become a top choice for fire cleanup in the L.A. area simply because we do it all. When you call us, you never have to track down another contractor. Our fire restoration workers take care of: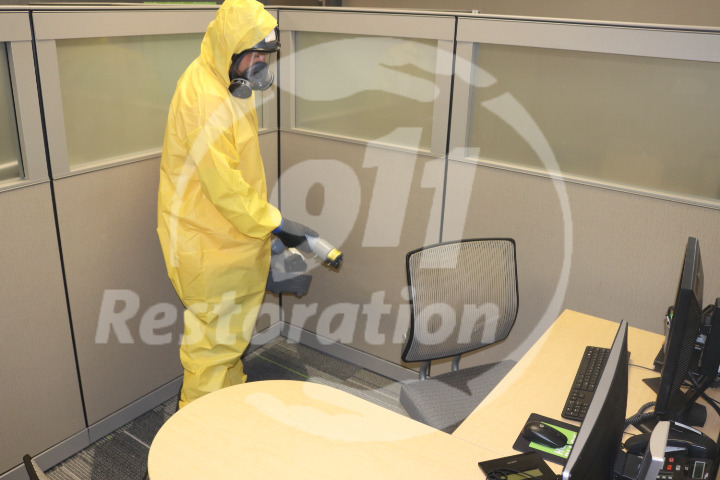 Sodablasting for soot, ash, and smoke removal

Smoke removal for furniture

Smoke removal for dishes

Permanent odor removal

Structural repairs

Firehose flood cleanup

Packing out services for unharmed belongings

And much more
Along the way, you can turn to our team for all your fire and smoke damage questions. Think of us as your fire information center.
In fact, we offer a free fire damage assessment from the very beginning. Let a fire restoration expert take a look at your property and explain your options for recovery. We also provide complete assistance with your fire damage insurance claim. Our staff explains your coverage and helps with the paperwork, so you don't have to bother with your provider at all.
It is possible to make a full recovery from fire and smoke damage. In fact, our fire cleanup crew is determined to rebuild your property even better than before.