Water Damage and Mold Removal Claremont
A mold infestation can be a result of a water disaster that was not properly cleaned up, which is why you need to call the mold removal Claremont crew at 911 Restoration of Los Angeles as soon as you discover any sign of mold on your property.
Our water damage Claremont unit is able to provide you with comprehensive mold and leak repair services, such as:
Water damage restoration

Thorough drying techniques

Moisture extraction

Spore removal

Sanitization

Vapor Barriers

Drywall replacement

Air filters and purifiers

Cleanup services

Mold testing

Vacuuming
Our mold removal Claremont techs are available 24/7/365 to take your call, making it possible for you to make an appointment with us literally any time.
We have many years of experience with water extraction and fungus removal, which is why we know to act quickly when we are called to a job. So, call our water damage Claremont experts today to get your free visual mold inspection.
We Will Get Your Home Back On Track After A Fungus Infestation
Finding out that you have been sharing a home with mold can be an overwhelming feeling, but our mold removal Claremont professionals are here to make things easier.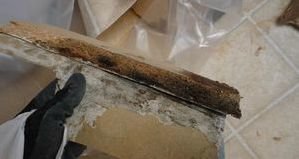 If you are unsure of how long the mold has been in your home, then the quicker we get it removed the better, and our water damage Claremont team are here to help you do just that.
Our mold removal Claremont staff pride themselves on their customer service, which is how we make this process as easy as possible for the homeowner.
It is important for our water damage Claremont technicians to be there for you at literally any time, so we can answer any questions you have about the process the moment you have them.
Call our mold removal Claremont agents when you need the most thorough mold cleanup in the industry and we will go the extra mile for you and your family today.
Homeowners Can Lean On Us During A Water Damage Disaster
When you find yourself dealing with a flooding situation it can be overwhelming, but you can find relief when our water damage Claremont specialists arrive on the scene.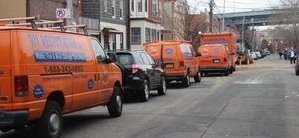 Our mold removal Claremont pros want to handle everything for you, including helping you figure out your insurance policy for both your mold and water issue.
We have many years of experience dealing with all types of water disasters and working with insurance companies, so you can depend on us to file your claim for you.
Getting you the coverage you deserve is at the top of our list, and we are aware that most homeowner's insurance policies do not cover mold, so our water damage Claremont crew always offers affordable prices on all water and mold damage restoration services.
Call our mold removal Claremont unit at 911 Restoration of Los Angeles today and you will get the fresh start you and your family need during this time.