Water Damage and Mold Removal Azuza
The best way for you to avoid mold growth within your home is by having water damage repaired right away, and our water damage Azuza team at 911 Restoration of Los Angeles can do just that.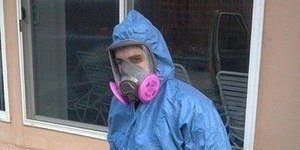 It is important to act fast in situations involving mold, which is why our mold removal Azuza staff make sure to be available 24/7/365 to take your calls and schedule an appointment to get our water damage Azuza technicians to your home or business.
Our mold removal Azuza agents will provide you with high quality fungus and mildew restoration work through the use of state of the art technology.
Our water damage Azuza specialists are qualified to implement comprehensive water damage and mold removal services, such as:
Water heater leak repair

Water extraction in flooded basement

Repair of ruptured washer hose

Flooded subfloor cleanup

Sanitization after toilet overflow

Restoration of faulty fire sprinklers

Restoration of pipe bursts

Mold infestation clean up

Moldy crawlspace cleanup

Comprehensive mold and water damage repair
Through the immediate action of our mold removal Azuza pros, your home will be back to beautiful shape in no time, so call our water damage Azuza crew today and we will provide you with a free visual mold inspection to get the process started.
Our Trained Technicians Remediate Mold Infestations After Water Damage
Our water damage Azuza professionals know through all of their experience that there is more to remediating water damage than just sucking up moisture with a wet vacuum.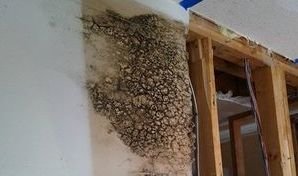 There are other instances of water emergencies that require a lot more attention, such as a sewage backup. Our mold removal Azuza team knows that the the water that invades your home from a flood or leak can be hazardous to your health by causing mold growth.
In order to keep your health in tact, it is important to call our water damage Azuza staff so they can handle the problem with the correct gear to safely clean up the situation.
Our mold removal Azuza technicians always use all of the resources at our disposal to thoroughly clean, sanitize and deodorize the affected area, including working with IICRC certified technicians, leaving you with a sparkling clean home that looks better than new.
Call our water damage Azuza agents when you need help dealing with even the most extensive water-based issues, and our mold removal Azuza specialists will assist you immediately.
We Provide Home And Business Owners With Water Damage Services
On top of remediating the water damage from your home, our water damage Azuza agents will provide free visual mold inspections to rule out any possibility of fungus damage.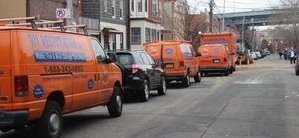 Offering homeowners affordable services is one of the many ways our mold removal Azuza specialists provide optimal customer service.
Our water damage Azuza pros will also reach out to your insurance company for you on your behalf to file your claim and our mold removal Azuza crew will do their best to get you the coverage that you deserve.
Our mold removal Azuza unit has a lot of experience working closely with insurance companies, which helps our water damage Azuza operation to help you keep your out-of-pocket expenses low and your coverage high.
Call our water damage Azuza workers at 911 Restoration of Los Angeles today to make sure that you get the most qualified technicians working on your side, and our mold removal Azuza members will give you the fresh start you deserve!