Water Damage Restoration in Manhattan Beach
When a pipe bursts in the middle of the night or a storm hits hard on a holiday, turn to 911 Restoration of Los Angeles for the help you need to recover and rebuild. 911 Restoration provides 24/7 emergency water damage restoration in Manhattan Beach and the surrounding area. The IICRC certified flood cleanup staff can be on the scene in a moment's notice, with a guaranteed arrival time of 45 minutes or less. You can count on this crew for total compassion and understanding They treat your pipe burst, sewage backup, or any other water disaster as if it were their own emergency. We work quickly to get the water off your property and get you back on your feet.
What's your disaster? Washer machine flood? Pipe burst? Sewage backup? Storm damage? Natural disaster?
Like you, the water damage restoration and mold remediation experts at 911 Restoration take great pride in their community. Between beautiful beaches and gorgeous properties, there's nowhere quite like Manhattan Beach. That's why the flood cleanup staff is motivated to protect their neighbors' residential and commercial properties. They want to keep their community clean and strong, and they do whatever it takes to make your home or business brand new again, from water extraction to structural repair to mold inspection and mold removal.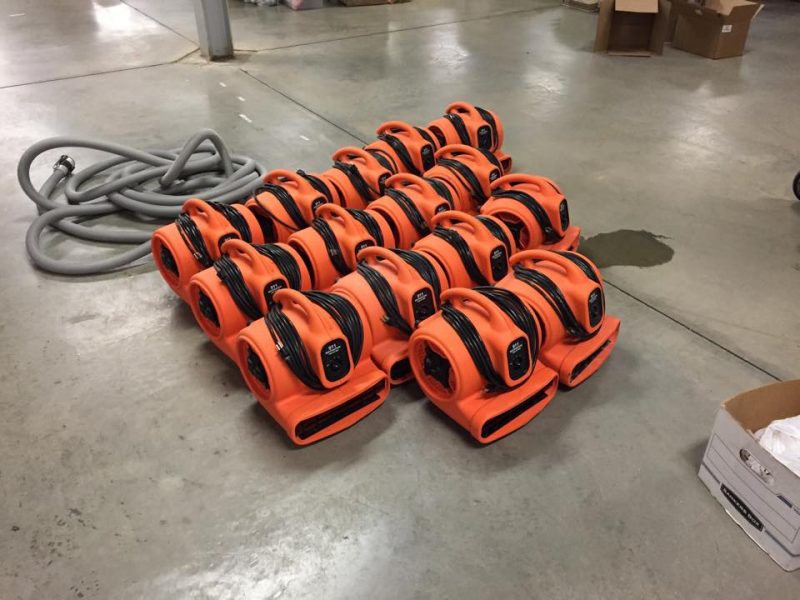 The flood cleanup experts also empathize with the stress you experience when disaster strikes unexpectedly. They know how overwhelming it is to think about rebuilding after a pipe burst or property flood, and they know you can't imagine how your beloved property could ever be the same. The water damage restoration workers stay two steps ahead of you, eliminating problems before you can even think of them. We offer a free visual inspection for property owners so you know what damages you're looking at, and we provide a free insurance consultation so you have total understanding of how this disaster affects you financially. We even take care of claim filing and direct insurance billing so those burdens are off your plate entirely.
It's fair to feel panicked when disaster strikes, but you should know you have nothing to worry about. Call 911 Restoration of Los Angeles for top-tier service and immediate peace of mind.
Full-Service Water Damage Restoration for Every Disaster
Whatever you've been through, you can always turn to 911 Restoration of Los Angeles for comprehensive flood cleanup in Manhattan Beach and beyond. These highly trained technicians are prepared to handle every disaster, and they take every step necessary to not only get rid of the water, but also restore your beloved property to its former glory. 
Our water damage restoration workers handle emergency services such as packing out and storing belongings, boarding up, roof repair, storm repair, water extraction, and sewage removal. They sanitize contaminated areas and dry out the structure using professional-grade fans. The flood cleanup experts repair every destroyed surface and structure, no matter what it is. Has your roof been destroyed? Your ceiling crumbled? Your drywall rotted? Your carpet contaminated? Every compromised material is removed, repaired, or replaced. Then, to make sure you're not stuck with any long-term damage, the water damage restoration professionals conduct a mold inspection and take care of any infestation they discover using advanced mold decontamination techniques.
By the time the flood cleanup crew drives away, you'll have a home or business that feels brand new.
Even if you feel like you've been through the worst disaster imaginable, the experts at 911 Restoration of Los Angeles will turn your nightmare into a Fresh Start. Call now and see it happen.
Fungus and Mold Removal in Manhattan Beach
Mold remediation is an absolutely essential part of any flood cleanup strategy. When a pipe bursts or any other water incident occurs, mold spores are bound to take advantage of the moisture gathered on your property. They only need 24 to 48 hours on a damp surface to create a thriving mold colony, and when that happens, it's in your best interest to have mold removal performed by a certified mold remediation company.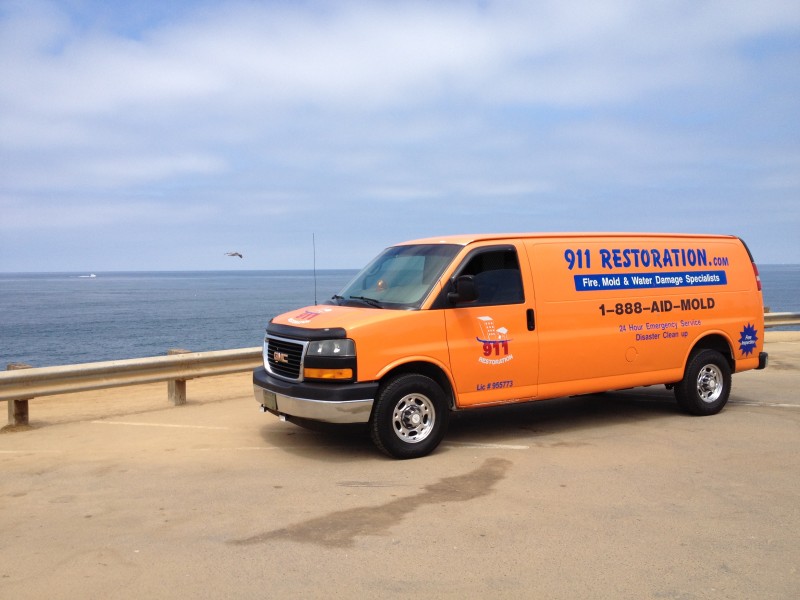 The water damage restoration experts at 911 Restoration are thoroughly trained in mold inspection and mold remediation. They always conduct a complete mold inspection following flood cleanup to be certain your home or business is free from the threat of fungus. If they discover a colony, they get to work using advanced mold removal tools and safe, certified mold remediation procedures.
Once mold removal is complete, the workers dehumidify the structure where the infestation was discovered. This means they dry not only the surface of the structure, but also remove moisture that has seeped into its core. Stored moisture can rise to the top and lead to a second infestation. Structural dehumidifying helps you avoid the endless cycle of mold contamination and mold remediation.
Whether you're ankle-deep in water or watching mold creep across your walls, 911 Restoration of Los Angeles is your greatest asset for maintaining a strong and beautiful property. Call today for the top-tier service you deserve.
Servicing the cities of Alhambra, Altadena, Arcadia, Avocado Heights, Azusa, Baldwin Park, Bell, Bell Gardens, Bellflower, Beverly Hills, Burbank, Calabasas, Canoga Park, Cerritos, Claremont, Commerce, Covina, Culver City, Cypress, Diamond Bar, Downey, Duarte, East Los Angeles, El Camino Village, El Monte, El Segundo, Encino, Florence-Graham, Gardena, Glendale, Glendora, Granada Hills, Hacienda Heights, Hawthorne, Hermosa Beach, Huntington Park, Inglewood, Irwindale, La Canada, La Mirada, La Puente, La Verne, Lakewood, Lawndale, Los Angeles, Lynwood, Malibu, Manhattan Beach, Marina del Rey, Maywood, Mission Hills, Monrovia, Montebello, Monterey Park, North Hills, North Hollywood, Northridge, Norwalk, Pacific Palisades, Pacoima, Panorama City, Paramount, Pasadena, Pico Rivera, Playa del Rey, Pomona, Porter Ranch, Reseda, Rowland Heights, San Dimas, San Fernando, San Gabriel, San Marino, Santa Fe Springs, Santa Monica, Sherman Oaks, Sierra Madre, South El Monte, South Gate, South Pasadena, South Whittier, Studio City, Sun Valley, Sunland-Tujunga, Sylmar, Tarzana, Temple City, Thousand Oaks, Tujunga, Topanga, Universal, Van Nuys, Valley Village, Venice, Walnut, West Covina, West Hills, West Hollywood, Whittier, Winnetka, Woodland Hills, and surrounding areas.