Water Damage Hacienda Heights
If a storm causes water to leak inside your home, you can call the water damage Hacienda Heights pros at 911 Restoration of Los Angeles and you will have the immediate help that you need.
Once a service agent takes down the details of your situation, we will dispatch a water damage Hacienda Heights crew, guaranteeing them to arrive within 45 minutes to provide you with services for:
Leaking ice machines and other refrigerator issues

Pipe bursts and other plumbing issues

Storm and other water-based disaster damage

Sewage backups

Fire sprinkler malfunction

Washing machine leaks

Flooded basements

Crawlspace condensation

Sink, toilet and bathtub overflows

Clogged gutters and downspouts

Roof and ceiling leaks
For a successful cleanup, it is crucial to get assistance right away, especially when water is involved. This is why we keep our phone lines available 24/7/365, so you can notify us the moment you need us.
Call our water damage Hacienda Heights unit and once we get to the scene of your water-based emergency we will provide you with a free home inspection.
Know How To Keep Your Water Heater Maintained All Year Long
If you do inspect your water heater regularly then there is a chance it may explode and cause a massive flood in your home. There are two main reasons why this happens, and those are a gas leak or built up water pressure.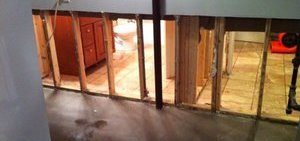 Our water damage Hacienda Heights techs want you to be especially aware of gas escaping the water heater, because even just the smallest flame can cause it to ignite, which could potentially start a fire.
If you're dealing with increased water pressure, then you can use the safety valve to release the pressure. However, there is a possibility that the valve could fail, resulting in an explosion.
There are some crucial steps you can take to avoid an explosion, saving your home from costly damage, such as having your water heater tuned up annually, getting any damage repaired immediately and keeping an eye on your temperature and pressure valve.
If you need help taking care of your water heater and or repairing water damage that occurred after an explosion, call our water damage Hacienda Heights experts today.
We Will Care For The Customer During The Water Cleanup
We understand that after a water disaster has taken place you can feel out of sorts, which is why our water damage Hacienda Heights professionals do whatever it takes to make you feel at ease when we arrive.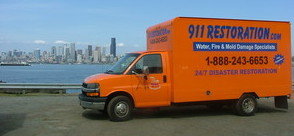 We just want to make things as easy as we can for you and your family, and by providing you with excellent customer service, we hope to do just that.
Our water damage Hacienda Heights team will help you work through every aspect of the restoration process, including helping you communicate with your insurance company.
If you have never had to use your insurance before, you may be unsure about what is covered under your policy, which is why we will gladly file your claim for you on your behalf.
With so many years in the industry, we know how important it is to get your affordable services, so call our water damage Hacienda Heights staff at 911 Restoration of Los Angeles today.