Water Damage and Mold Removal in El Monte
You can make a full recovery from any disaster, whether you've had a pipe burst, flooded basement, or property fire. All you have to do is call 911 Restoration of Los Angeles.
We are your 24/7 restoration contractor, available to you 365 days a year. Day or night, we're at your door in 45 minutes or less… guaranteed.
We train our IICRC certified staff to provide the very best service in El Monte. Our skilled technicians are prepared to serve all types of properties, from historical homes to large retail facilities. They handle every aspect of the restoration process, from water and smoke removal to major repairs and mold remediation. One call to us is all it takes for a Fresh Start.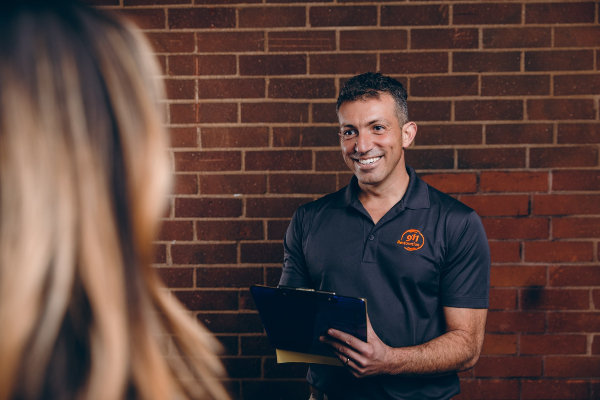 Turn to our experts for water damage restoration, fire cleanup, smoke damage repair, and mold removal in El Monte and the surrounding area. We are happy to answer all your questions about the restoration process. You can even request a free visual inspection (for property owners only). We know clarity is key for finding peace of mind in any disaster. That's why our friendly staff explains everything from the very beginning. You go into the restoration process knowing what to expect in terms of services, timeline, and costs.
911 Restoration works with all types of insurance, and we offer a free insurance consultation to all our customers. You have enough on your mind without having to chase down your insurance provider for answers. Let us do that. A member of our staff reviews your policy and explains your coverage clearly. They assist with loss itemization, file a claim for you, and bill your provider directly.
At 911 Restoration, we work hard to ease your stress and restore your property. We are licensed, insured, bonded, and locally owned and operated.
Even the worst property disaster presents an opportunity for a Fresh Start. Call us today and we'll deliver a new beginning.
Call Now for Immediate Water Damage Restoration in El Monte
Our water damage restoration crew is there in an instant. It doesn't matter if you've had a midnight pipe burst or are dealing with a flooded basement on a holiday. Call right now, and our flood cleanup technicians will be there in 45 minutes or less.
Water damage always warrants an urgent response. This is because standing water can cause a wide range of damages, from rotting and warping to mold development. The faster we act, the better we can minimize destruction and help you save money on repairs.
Our water damage restoration workers handle several emergency flood cleanup services. This includes boarding up, storm repair, roof repair, leak detection, water removal, sewage extraction, and more. They also pack out and store your at-risk belongings. This ensures there are no additional losses during flood cleanup.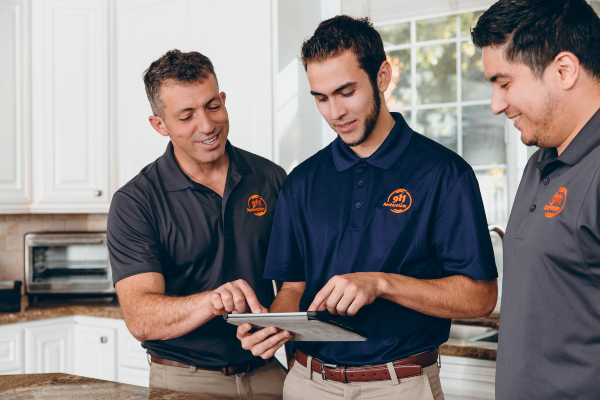 At 911 Restoration, we care about providing a bright future as well as getting you through the present crisis. This is why our flood cleanup crew is trained to handle all repairs, from roof replacement to carpet removal. 
You can also count on us for mold removal, whether it's part of flood cleanup or treated as a standalone service. Our certified mold remediation specialists search every square inch of the affected area in search of fungus. Whether you've had a serious pipe burst or a minor ceiling leak, mold spores use any opportunity to create a colony on a damp surface. Our mold removal experts understand the relationship between water damage and mold development. They know all the tell-tale signs of a hidden infestation, and they work diligently to uncover every growth.
Our technicians handle mold removal using the utmost caution, limiting the spread of microscopic particles like spores and mycotoxins. They also treat the structure to prevent new growth and they repair any damaged surfaces. We approach mold remediation the same way we approach water damage restoration. At all times, our crew is focused on your well being.
Call 911 Restoration of Los Angeles for the fast, comprehensive service you deserve.
Fire Cleanup, Smoke Removal, and Compassionate Service
Reach out to 911 Restoration for fire restoration and smoke removal in El Monte. We are the only resources you need to make a full recovery from fire and smoke damage. Our friendly fire damage staff is always here to provide clear answers, practical solutions, and a Fresh Start.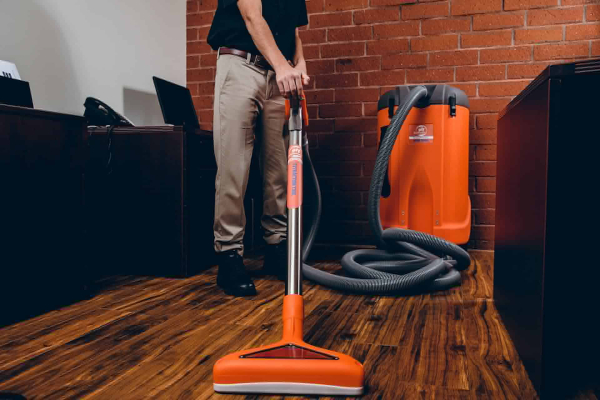 Your dedicated fire restoration crew makes your property new again through a range of services tailored to your unique needs. For smoke removal on large surfaces, they use advanced sodablasting. They repair all fire damaged structures, no matter how large or how small. The fire cleanup staff even cleans smoke damage from your dishes and furniture. Our fire restoration service is designed to address all the details. In fact, if the fire department flooded your property, you can count on our fire cleanup staff to handle water damage restoration.
Throughout the fire restoration process, our workers offer transparency and readily provide answers to all your questions. At 911 Restoration of Los Angeles, we don't just aim to rebuild your property. Our goal is to help you get through fire cleanup with an easy mind and a hopeful heart.
For the best fire damage restoration in L.A. County, call 911 Restoration today.