Water Damage and Mold Removal in Downey
When you need mold remediation, fire cleanup, or water damage restoration in Downey, call 911 Restoration of Los Angeles. We offer full-service property restoration in communities throughout the county. Our compassionate crew of technicians work according to the Fresh Start philosophy. They believe every disaster is an opportunity to rebuild better than before. That's how they approach your pipe burst, flooded basement, fire damaged home, or any other crisis.
911 Restoration is here for you 24/7/365. We guarantee an arrival time of 45 minutes or less for your peace of mind. Every member of our IICRC certified crew is highly trained and held to the highest standards. We are licensed, insured, bonded, and backed by the resources of a large, nationwide company. Our L.A. location is locally owned and operated, so you can feel good knowing your cherished property is in the hands of a neighbor.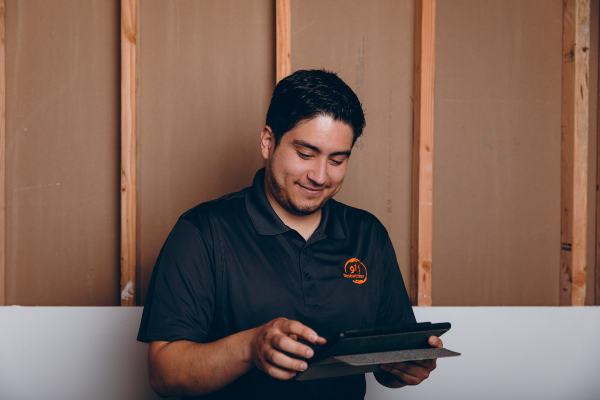 We know how much your home or business means to you. Your property isn't just your greatest financial asset; it's a symbol of your hard work and commitment. We take our responsibility seriously when you place your property in our care. Expect quality repairs and true compassion.
From the moment your call comes in, our staff does everything they can to put your mind at ease. We offer a free visual inspection (for property owners only). We know it can be difficult to imagine what flood cleanup or fire restoration even look like after a major property incident. Our experts are happy to explain your needs, timeline, and potential costs. 
You can also take advantage of our free insurance consultation. Whether you need flood cleanup, mold remediation, or fire damage repair, it's not always clear which services your insurance covers. An expert on our staff is happy to explain your policy, assist with claim filing, and bill your provider directly.
You truly can look forward to a Fresh Start after fire, flood, or fungus. You just have to call 911 Restoration of Los Angeles. 
Call today and breathe easy.
Our Comprehensive Flood Cleanup and Mold Removal Process
Whether you've had a major pipe burst or discovered a black mold spreading across your wall, you deserve comprehensive cleanup.
Our water damage restoration service goes above and beyond simple flood cleanup to ensure a Fresh Start after any type of leak or flooding. We provide a long list of emergency water damage restoration services, including: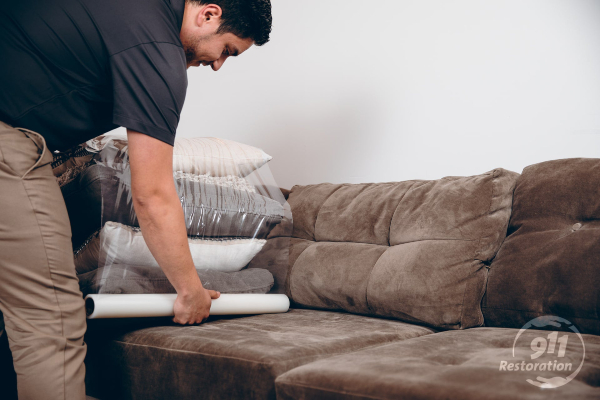 Sewage backup cleanup

Emergency boarding up

Storm repair

Roof repair

Water extraction

Leak detection

Structural drying and dehumidifying

Sanitization and disinfection

And much more
Call us in the event of a pipe burst, washer machine flood, storm damage, flooded basement, or any other water disaster. If you have a mysterious leak in your ceiling or wall, our water damage restoration technicians take care of that, too. Beyond the initial flood cleanup and drying, we provide extensive property repairs, mold inspection, and mold remediation.
Comprehensive mold removal is just as important as full-service water damage restoration. In fact, many property owners lose more money in the long run by trying to attempt mold removal through one single step.
The truth is, mold spreads fast and easily in any property. In order to truly solve a mold problem, you need a multi-step approach. Only a certified mold removal contractor like 911 Restoration can offer you this comprehensive service.
Our mold remediation professionals first inspect your property thoroughly for all traces of fungus. Even if you see a colony growing in plain sight, an inspection is still important to make sure the mold has not spread to other areas of your home or business. (In many cases, it has.) Once our mold remediation team has uncovered all growth, they proceed with mold removal. They use professional tools and procedures to limit the spread of spores and other particles.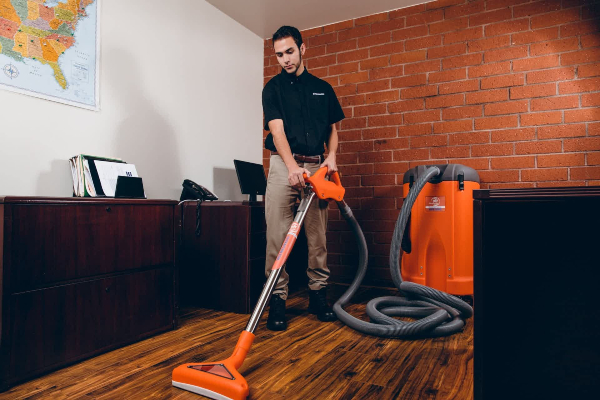 After mold removal, our workers dehumidify the structure. This is a crucial element of the mold remediation process. Structural dehumidifying helps prevent future growth. And, as is the case with all our services, our staff completes mold removal with any needed structural repairs.
From flood to fungus, our crew always has your best interests in mind. Call now for expert flood cleanup and mold removal in Downey.
Make a Full Recovery from Fire Damage in Downey
As hopeless as you might feel after a property fire or puffback, your home or business is not lost to your forever. 911 Restoration of Los Angeles gives you a Fresh Start after smoke and fire damage. 
Our fire cleanup experts offer full-service solutions to repair all forms of damage. This includes sodablasting for smoke removal on large services and detailed cleaning to eliminate smoke damage on furniture and dishes. Our fire restoration experts promise permanent odor removal, leaving your property smelling as if smoke damage never touched it. We even have a solution for your firehose flood. Our fire restoration workers are trained and certified in flood cleanup and mold decontamination.
As for major fire damages, we have you covered there, too. Our expert crew handles all structural repairs, large and small.
Along the way, we're happy to provide honest answers, full transparency, and genuine compassion. We understand the stress you're under, and we're eager to help you make it through this obstacle and on to a new beginning.
Call 911 Restoration of Los Angeles for a surprisingly simple fire restoration process.