Water Damage and Mold Removal in Cerritos
When disaster strikes, call 911 Restoration of Los Angeles. Our technicians provide emergency restoration service 24 hours a day every day, even on weekends and holidays. We also guarantee a 45-minutes arrival time so you're never left anxiously watching the clock. 
Our technicians have completed extensive training to offer comprehensive service in any property crisis. Turn to us for:
Flood cleanup

Sewage backup cleanup

Structural drying 

Boarding up and storm repair

Structural repairs

Mold inspection
Fire damage restoration

Smoke removal 

And much more
Our staff is IICRC certified for your peace of mind. We are also licensed, insured, and bonded.
As a locally owned and operated business, 911 Restoration takes your property damage personally. We consider you a neighbor, and we consider your property an important part of our beautiful community. Trust us to take our responsibility as your restoration contractor seriously. We don't just want to give you basic flood cleanup and smoke removal. We want to fully restore your home or business and provide a Fresh Start.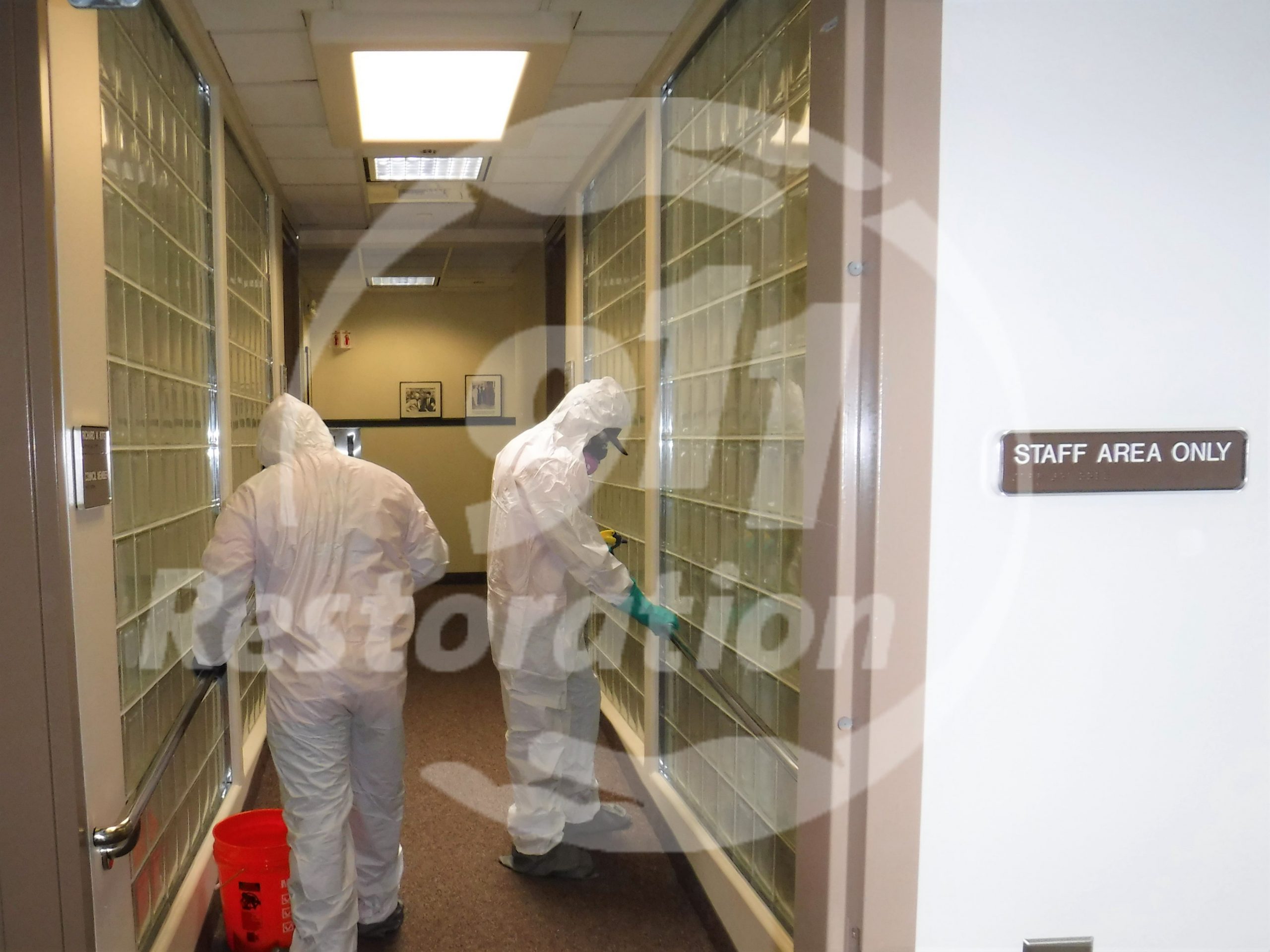 Our compassionate technicians also approach their job with compassion. They understand how devastating a pipe burst, puffback, or any other property disaster can be. Their goal is to help you get through this challenge with as little stress as possible. You can count on them to work with transparency and do all they can to keep costs low. We also offer a free visual inspection (for property owners only) and a free insurance consultation. Turn to our expert staff for assistance with loss itemization, claim filing and direct billing.
911 Restoration of Los Angeles is more than a flood cleanup company. We're your neighbor, your ally, and the only company you need to make a full recovery from fire, flood, or fungus.
For residential or commercial water damage restoration, fire cleanup, and mold removal in Cerritos and the surrounding area, call us today.
Water Damage Restoration in Cerritos, Day or Night
We provide 24/7 water damage restoration for one simple reason:
We want to help you minimize damages so you can enjoy a faster, more affordable recovery from water damage.
It doesn't matter if you have a flooded basement, pipe burst, or newly discovered wall leak. All forms of water damage can cause serious structural problems without immediate flood cleanup. Our technicians work fast in the hopes of minimizing potential destruction.
When our water damage restoration crew arrives, they snap into action, performing the most urgent tasks first. This could include:
Packing out and storing unharmed belongings

Emergency boarding up

Leak detection

Storm repair

Roof repair

Water removal

Sewage extraction

And more
The first objective is to get all standing water off your property as quickly as possible. Then, our water damage restoration staff brings in professional blowers to dry the structure to its core. They may also sanitize the space depending on the needs of your situation. Finally, our flood cleanup workers manage all necessary repairs, mold inspection, and mold remediation.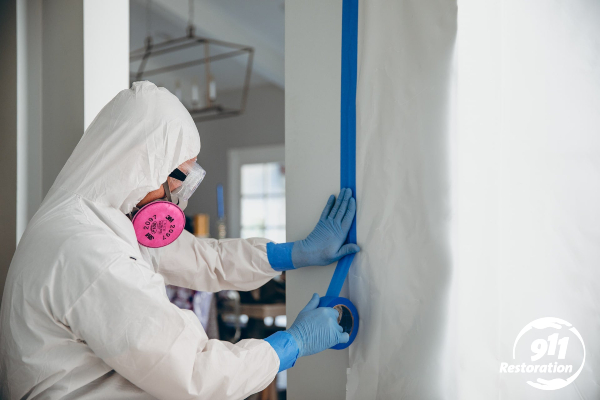 Our mold removal process is just as comprehensive as water damage restoration. Your dedicated mold remediation experts go beyond basic mold cleanup to address the cause of the problem and guard against future infestations. They inspect your home or business thoroughly to uncover all hidden colonies. They use safe, effective mold removal procedures based on the latest methods. 
After they have completed mold removal, our team brings in professional fans to dehumidify the structure itself. This discourages future growth. Finally, they repair or replace any stained or destroyed materials.
Whether you're dealing with a pipe burst, flooded basement, or thriving mold, you deserve a Fresh Start. Call us now, and our flood cleanup and mold remediation techs will be there in 45 minutes or less.
We are Your Full-Service Fire Restoration Provider
When you've been hit by a fire or puffback, you wind up with a to-do list a mile long. From finding a smoke removal service to figuring out where you are going to work or sleep, you have a lot on your plate.
At 911 Restoration, we take over every worry possible. Our fire cleanup crew provides comprehensive fire restoration and anticipates all your needs. 
When you call us, you don't have to worry about tracking down additional contractors to handle fire and smoke damage repairs. Our staff handles smoke removal for large surfaces using soda blasting. They clean smoke damage from your dishes and from your furniture. They repair every structure from your roof to your drywall. Our fire damage experts even manage water damage restoration after a firehose flood.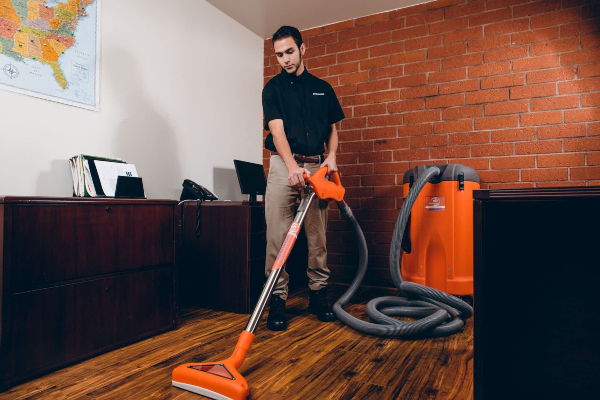 Our fire and smoke damage experts also make sure all your questions are answered upfront and throughout the fire cleanup process. We offer a free fire damage assessment from the very beginning and encourage you to think of us as your fire information center.
We even take the worry of insurance off your to-do list. Our smoke damage restoration crew assists with inventory and loss itemization. Then, they file a fire restoration claim for you. We even bill your provider directly so you don't get stuck playing the middleman.
Don't just think of 911 Restoration of Los Angeles as a fire cleanup company. Consider us your number one resource for fire restoration.
If you have smoke or fire damage in Cerritos, call us today.