Water Damage Bellflower
Don't let your home in Bellflower be exposed to water damage like pipe bursts, roof leaks, floods, or sewage backups by getting these issues taken care of by the water damage Bellflower team from 911 Restoration Los Angeles.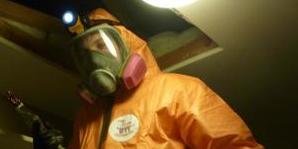 Whenever these kinds of situations occur, our specialists will be providing water damage repair and restoration that will give your home a fresh start.
You can always count on our services to be comprehensive and at an affordable price.
Through our expertise, we can ensure that you receive only the highest quality of repairs and restorations.
We will extract water and moisture, repair damage, and inspect your home thoroughly for any indicator of fungal infestations. With our help, you can sit back and relax. Your home will be in good hands.
Our water damage Bellflower technicians are licensed, insured, and bonded to offer you the top notch restoration that will keep your home dry and comfortable.
Water Damage Repair Techniques That Will Provide A Fresh Start
The water damage Bellflower technicians from 911 Restoration are have undergone stringent training to be able to work on all kinds of water damage situations using state-of-the-art drying technology like infrared cameras and vacuums.
Here's what you can do:
Inspect your plumbing system for any signs of cracks or rust. Detecting these issues right away can go a long way in preventing pipe bursts and leaks.
Regularly clean your gutters and downspouts. This will help prevent clogging that can lead to roof leaks and other kinds of structural issues.
Check your roof for any signs of damage like buckling, curling, or missing shingles. Have these issues repaired right away before leaks can start to occur.
Check the hoses on your water-based appliances. Look for signs of wear and tear. Replace any worn out hoses to prevent leaks or bursts.
We're the company that will work with only your absolute satisfaction in mind. Aside from the assistance we can provide through our repairs and restorations, we can also provide you with simple techniques that can help you take a more hands-on approach to protecting your home against water damage.
With our tips and our assistance, you can rest assured that your home can get back to being safe, comfortable, and beautiful. Call 911 Restoration for quality water damage restoration today!
Water Damage Assistance For Your Home
We know how important it is to get immediate professional assistance whenever major problems like pipe bursts occur. That's why you can count on us to be there within 45 minutes of your call and start working on the problem.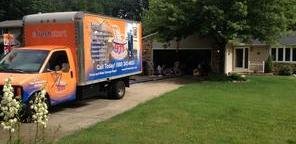 When water damage Bellflower experts arrive, we will be working to restore your home right away by performing a free inspection and estimate.
This will help us recommend the best solutions at the most affordable price.
We're available 24/7 to offer you with on the day service that will patch up any leak and make your home look good as new.
We know that sewage backups, and roof leaks can occur when least expect them, but that won't be a problem for our water damage Bellflower technicians.
Don't let your home suffer from the effects of a sewage backup or gray water invasion without help from the best. Contact our water damage Bellflower team with 911 Restoration Los Angeles for immediate relief today!