Water Damage and Mold Removal in Bellflower
When disaster strikes, call 911 Restoration of Los Angeles. We provide compassionate, expert mold removal, fire cleanup, and water damage restoration in Bellflower and beyond. Our emergency restoration technicians are here for you 24 hours a day, every single day of the year. You can count on our guaranteed 45-minute arrival time whether you call in the dead of night or at noon on a Wednesday.
In addition to speedy service, we promise a Fresh Start for you and your property. This means our IICRC certified staff comes prepared to handle all your restoration needs. Count on us for:
Flood cleanup

Emergency flood repair

Sewage backup cleanup

Structural drying

Sanitization and disinfection

Odor and smoke removal

Full-service fire restoration

Mold remediation

Structural repairs

And much more
By the time our experts are done, your home or business feels as clean and strong as the day you bought it. 
As a locally owned and operated business, we believe in caring for our neighbors as well as the properties that make our community beautiful. Your peace of mind is our top priority. Depend on our crew to deliver immediate peace of mind with clear communication and personal attention.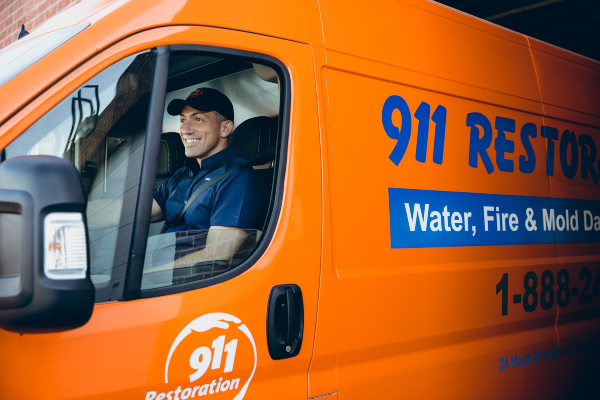 We offer a free visual inspection (for property owners only). Through this zero-obligation service, we are able to provide clarity about the fire cleanup or water damage restoration process. A member of our staff explains exactly what to expect and how long it will take to make a full recovery.
911 Restoration proudly works with all insurance providers. We also spare you the headache of playing phone tag with your provider by offering a free insurance consultation. Let a member of our staff explain your coverage. They are also here to assist you with inventory and loss itemization. Our team then files a claim for you and bills your provider directly, so you don't get caught in the middle.
We are licensed, insured, bonded, and backed by the resources of a nationwide company. All our restoration services are available to both residential and commercial property owners.
From pipe bursts to puffbacks, 911 Restoration is your best ally in a disaster. Call now for the service you deserve.
Comprehensive Flood Cleanup and Mold Removal in Bellflower
Our comprehensive water damage restoration and mold removal is what sets us apart from our competitors. While other flood cleanup contractors care primarily about water removal and drying, we are focused on making your property new again. 
You see our Fresh Start attitude at work from the moment your call comes in. Our water damage restoration technicians respond immediately and arrive in 45 minutes or less. We act with urgency because we know a swift response is the best way to prevent costly damages. Our staff immediately looks over your property and determines whether they should pack out any items to protect them during flood cleanup. They then strategize the water damage restoration process to ensure as little water damage as possible.
Your needs may vary depending on whether you have a pipe burst, flooded basement, storm damage, ceiling leak, or any other issue. Our flood cleanup technicians may begin with emergency boarding up, leak detection, sewage extraction, or any number of services. Once they have all water off your property, they bring in professional blowers to dry the space thoroughly.
Beyond flood cleanup, we handle property repairs and mold remediation. It is extremely important to have a mold inspection performed after a pipe burst or flooded basement. Even with our urgent response, it may take some time to fully dry the structure of your property after severe flooding. Mold spores only need 24 hours of access to a damp surface to create an infestation.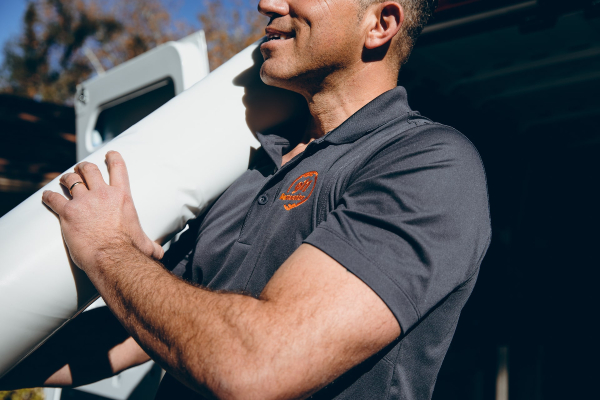 Our mold removal professionals examine your property thoroughly for all signs of hidden growth. They manage mold remediation using the utmost caution, careful to avoid spreading mycotoxins, spores, and other particles. After mold removal, they use fans to dehumidify the site of your infestation. Without this step, you may be at risk of developing new growth in the near future. This is why we highly recommend you call a certified mold remediation professional instead of attempting mold removal yourself. DIY methods are rarely effective in terms of preventing long-term damage.
At 911 Restoration of Los Angeles, we make sure we take care of everything so you can enjoy a new beginning. Call now for expert service.
Repairing Fire Damage with Transparency and Compassion
After all the work you've put in to making your property beautiful, fire and smoke damage feels like a slap in the face. At 911 Restoration of Los Angeles, we work hard to make sure your effort was not in vain. Our fire restoration staff handles fire cleanup, smoke removal, and even major property repairs to give you a Fresh Start. We do it all so you don't have to worry about juggling contractors.
In fact, our entire fire restoration service model is built around the belief that you should only have to make one call to get the relief you need. When you reach out, we provide a free fire damage assessment (for property owners only). During this consultation, a fire cleanup expert takes a look at your property and discusses your options for smoke removal and restoration. You can ask our technician anything and enjoy the peace of mind that comes from immediate answers and total transparency.
We also offer a free fire restoration insurance consultation. If you don't know if your policy covers details like smoke removal and firehose flood cleanup, we figure it out for you. We even help with the paperwork, taking the entire responsibility of filing a claim and billing your provider off your shoulders.
These practical services are available in addition to comprehensive fire and smoke damage repair. That includes permanent odor removal, smoke damage restoration, repairs, and much more.
If you need fire cleanup in Bellflower, the choice is clear. Call 911 Restoration today.