Water Damage and Mold Removal in Baldwin Park
Every challenge presents an opportunity to rebuild, better and stronger than ever. That's what we believe at 911 Restoration of Los Angeles. And that's why you can count on our fire damage, flood cleanup, and mold removal technicians to give you a Fresh Start.
Our staff is IICRC certified and highly trained to handle any crisis. Turn to us for water damage restoration, fire cleanup, and mold removal in Baldwin Park and throughout the county. Our technicians take care of everything from water and smoke removal to roof repair. When you call us, you have all the help you need to make a full recovery.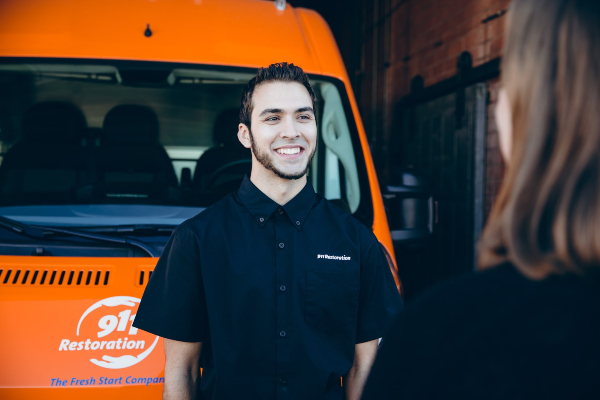 We move fast, guaranteeing an arrival time of 45 minutes or less. We are here for you 24/7/365. Even if you experience a pipe burst in the middle of the night, you can still expect an immediate, speedy response.
Clarity is important when it comes to property restoration. You need to know exactly what lies ahead, how long it will take, and what restoration will cost. We make sure you have those answers even before you commit to working with us. A member of our team offers a free visual inspection (for property owners only). They discuss your options and help you make the right decision for your property.
If you're not sure whether your insurance provider covers all the flood cleanup or fire restoration services you need, no problem. We give you a free insurance consultation, explaining your coverage in clear terms. Our staff is happy to help you get all the benefits you deserve by assisting with loss itemization, claim filing, and direct billing.
We work with all insurance providers. We are also licensed, insured, bonded, and locally owned and operated. 911 Restoration is an esteemed restoration provider with a nationwide reputation for quality, honesty, and compassion. Our skilled technicians offer our full range of services to both residential and commercial properties.
Whatever you're going through—whether it's a pipe burst or a puffback—you don't have to recover alone. Call 911 Restoration of Los Angeles. We'll be there in 45 minutes or less.
Protect Your Property from Water and Mold Damage
We may not be your only option for water damage restoration in Baldwin Park. However, we are the best choice. 
As far as we're concerned, quality flood cleanup and mold remediation should be about much more than water and mold removal. Excellent service means considering the long-term health of your property as well as addressing the immediate crisis.
Our water damage restoration technicians work at top speed in an effort to prevent costly damages. If needed, they even pack and store any unharmed belongings that could be at risk during flood cleanup. While they do work quickly, they also work with care. Every emergency service is done with expert attention, including emergency boarding up and storm repair.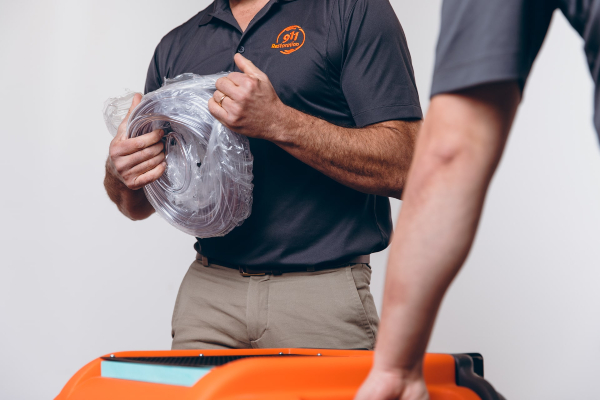 Once the flood cleanup staff has taken care of water removal and structural drying, they inspect for water damage. In the case of a major pipe burst or flooded basement, even the fastest cleanup may not be able to prevent some damages. Our water damage restoration crew takes care of any issue they discover, whether that means replacing your drywall or removing your carpet. They also inspect for mold and take care of any needed mold remediation personally.
Our mold removal process is just as customer-centered and comprehensive as our water damage restoration service. The certified mold remediation specialists inspect your property thoroughly to ensure all growth has been found. This is especially important if you've called us for an infestation separate from a pipe burst or any other notable water incident. Mold in plain sight is often an indicator of mold in your walls, ceiling, or other hidden spaces. Our mold remediation experts examine your space to make sure their mold removal process addresses the entire infestation.
After mold removal, our crew dehumidifies the structure where mold grew. This helps prevent a repeat infestation. They also repair any stained, weakened, or contaminated surfaces.
For all mold and water-related disasters, count on 911 Restoration of Los Angeles.
Providing Full-Service Fire Restoration in Baldwin Park
Fire damage is not the end of the world, even though it may feel like it. The fire restoration and smoke cleanup crew at 911 Restoration of Los Angeles understands your devastation. We know how heartbreaking it is to pour your life into a property only to see it covered in soot or devoured by flames. The good news is, this is only a temporary challenge. With 911 Restoration, you can enjoy a Fresh Start after fire and smoke damage.
Call us today and we'll be there to provide a free fire damage assessment (for property owners only). A member of our staff is more than happy to clarify the nature of your damage and outline a clear plan for fire restoration.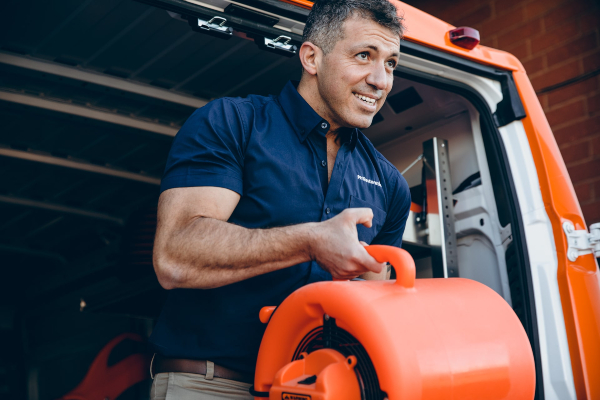 Our fire cleanup technicians are highly trained and prepared to handle your fire and smoke damage, no matter how major or minor. They offer sodablasting for smoke removal on large surfaces. They promise permanent odor removal and even clean smoke damage from dishes and furniture. If your property has been flooded by the fire department, we have the solution. Our fire restoration experts are certified in flood cleanup and mold remediation. 
As for structures and surfaces destroyed by fire damage, our fire cleanup crew can manage those problems as well. They repair any material, leaving you with a home or business that feels brand new. 
You may feel like you're standing in one of your darkest moments. At 911 Restoration, we promise to transform your greatest difficulty into a bright new beginning. Call now for a Fresh Start.