Mold Removal Van Nuys
Our mold removal Van Nuys team at 911 Restoration of San Fernando Valley take pride in being able to provide homeowners with fast and thorough fungus, mildew and mold mitigation services.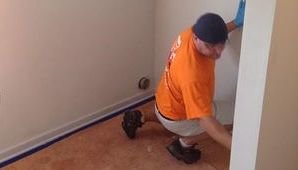 We keep our service agents available 24/7/365 to make it easy for you to schedule an appointment with our mold removal Van Nuys staff as soon as you notice any signs of fungus growing in your home. Call us at 310-421-2014 and allow us to provide you with a free visual inspection.

You can rest assured that your home is in the best hands once we arrive at your door, because we are licensed, bonded and insured to implement all types of mold removal services, such as:
Water damage restoration

Moisture extraction

Thorough drying techniques

Sanitization

Spore removal

Drywall replacement

Vapor Barriers

Air filters and purifiers

Mold testing

Cleanup services

Vacuuming
Our mold removal Van Nuys technicians will walk you through the remediation process as soon as we arrive, beginning with a free visual mold inspection, so call us today at 310-421-2014.
We Know The Best Techniques To Clean Up Mold
When water invades your home there can be multiple issues that spring from it, including the home's structure, which can experience rot and rust if the water sits on its surfaces for too long.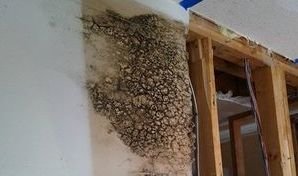 Our mold removal San Fernando agents know that the longer the water is left to fester, the greater the chances are that mold and fungus will begin to grow.
Mold removal is necessary in keeping your family safe, because when its spores are inhaled, they can cause some health issues, including allergy-like symptoms.
Our mold removal Van Nuys specialists will clear your home of all of the mold, find how the water is leaking into the property, and make all necessary repairs.
Call us as soon as you notice water marks in your household, and we will get make sure to do whatever it takes to stop mold from growing in your property. Call us at 310-421-2014 and see how we can help.

Our Mold Cleanup Techs Will Provide You With Excellent Customer Service
The most important thing for us to accomplish when our mold removal Van Nuys pros are called to control a job is to get your emotional wellbeing under control.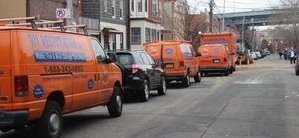 We know this can be a very overwhelming time, and once we arrive on the scene we will do whatever it takes to keep you calm and reassure you that everything is going to be okay.
By promptly beginning clean up services, our mold removal Van Nuys crew hope to show you that we are dedicated to getting your home sanitized and safe for you to live in.
Our quick, thorough techniques clear away all traces of mold, as well as prevent the substance from growing back and affecting your family all over again.
Call our mold removal Van Nuys unit at 911 Restoration of San Fernando Valley today and you can be sure that you and your home will be given a fresh start once we are finished. Call us at 310-421-2014