Water Damage Lakewood
If property in Lakewood is under strain from the effects of a roof leak, sewage spill, flood, or pipe burst, you're going to need immediate professional backing from water damage Lakewood experts from 911 Restoration Los Angeles.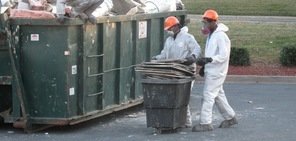 We have expertise and equipment to be able to repair any water issues right away and provide you and your home with a much needed fresh start!
On a daily basis, your home is going to be exposed to various weather conditions. Preventing mold growth from occurring begins by eliminating the moisture source.
That constant exposure to the elements can eventually lead to wear and tear of the roof over time.
With the roof possibly in bad shape, strong winds and heavy rain can eventually harm your home by way of a roof leak, storm damage, or flood.
With our licensed, insured, and bonded water damage Lakewood specialists, we'll look for the source of the leak and visually inspect your home for any signs of mold growth. Call us at 310-421-2014 and allow us to provide you with a free visual inspection.
Water Damage Pros Always Ready To Lend You A Hand Against Mold
Water damage brings unwanted moisture into your home; the presence of which is the primary cause of mold growth. Issues like roof leaks, pipe bursts, and sewage backups are the usual culprits when it comes to bringing in unwanted water into your home.
Water damage can come in various shapes and sizes. It's important that you have any kind water emergency repaired right away. Our technicians can help you in repairing and restoring issues such as: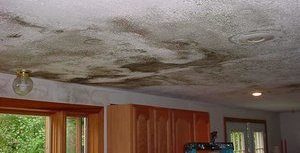 Roof leaks and water stains
Fire sprinkler malfunctions
Running sinks and bathtub overflows
Water-based appliance connector bursts or hose leaks
Pipe bursts and plumbing leaks
Drywall flooding
Toilet overflows
Storm damage and basement flooding
Our quick response will help us mitigate the damage caused by water and help eliminate mold before it starts spreading spores throughout your home.
Whenever these issues are causing you trouble, you can count on the flood cleanup team from 911 Restoration to provide you with that assistance you need that will give your home a fresh start! Give us a call today at 310-421-2014!
Water Damage Pros Always Ready To Patch Up Leaks
While those issues may be tricky to handle on your own, water damage Lakewood experts from 911 Restoration are qualified and ready to take care of them for you.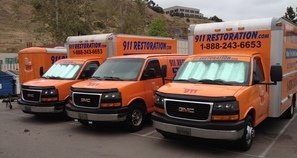 Damage may come almost without warning, but with our 24/7 availability, we'll make sure you get the help you need right away.
A roof leak, pipe burst, sewage backup, and all other water-related issues are all serious concerns that need a quick response.
This helps prevent any further harm like wood rot or mold growth from setting in.
That's why 911 Restoration has a lighting fast 45-minute response time that will get those leaks patched up and water extracted from your home.
Once we arrive, you can expect us to get to the bottom of the problem right away.
We'll be providing you with a free inspection and estimate that will help us find the right solutions and most affordable price to repair your water damage concerns.
If you have a leak, then give our water damage Lakewood team with 911 Restoration Los Angeles a call for immediate assistance to take care of everything for you today! Our number is 310-421-2014 and we are on stand by for you.