Water Damage and Mold Removal in Glendora
Water damage can feel like a waking nightmare. Whether it's a pipe burst, sewage backup, or flooded basement, a water-filled property feels like a lost asset. After all the work you've done to make your home or business beautiful, water damage feels like a cruel joke.
Rest assured, your property can still shine after a pipe burst, storm damage, or any other disaster. You just need the water damage restoration crew at 911 Restoration of Los Angeles.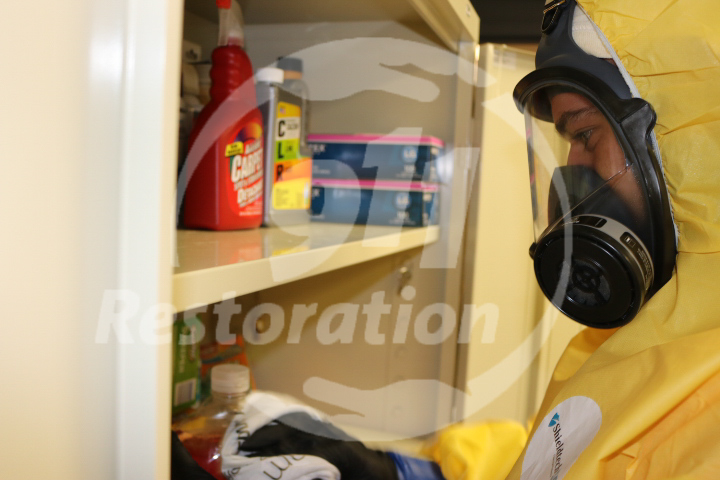 We provide 24/7 flood cleanup in Glendora and throughout the local region. No matter what time your call comes in, our water damage restoration technicians are at your door in 45 minutes or less. That's a guarantee. Our workers come equipped for any eventuality. If you need emergency boarding up, roof repair, or storm repair, they're ready. They work fast to remove standing water and extract sewage. If you have water seeping up from your floorboards, they work quickly to determine the source of your leak. And once all the water is gone, our flood cleanup crew dries the structure thoroughly using professional grade fans.
Our work doesn't stop there. We pride ourselves on providing complete water damage restoration so you can enjoy a Fresh Start. That means our flood cleanup staff conducts structural testing, checking for any signs of water damage. If you have rotted floorboards, crumbling drywall, or any other issue, our experts handle repairs themselves. They also oversee mold inspection and mold remediation.
You can expect compassionate flood cleanup and clear communication from our water damage restoration workers. As a locally owned and operated business, we value you as a neighbor and seek to provide immediate peace of mind. That's why we offer a free visual inspection (for property owners only). We know a little clarity about your pipe burst damage can do a lot to put your mind at ease. We also offer a free insurance consultation. Water damage restoration is a complex process. It isn't always clear what your provider covers, from flood cleanup to carpet removal. We help you find that clarity free of charge. 
911 Restoration is IICRC certified licensed, insured, and bonded. We serve both businesses and homes throughout the county. Beyond flood cleanup, we also provide fire restoration, mold removal, and more.
Call now for the support you deserve.
Black Mold Removal and Full-Service Mold Restoration
Mold is a common problem in Glendora. It can appear seemingly out of nowhere or develop following major water damage like pipe burst or flooded basement. No matter when, where, or why you discover mold, you must call our mold removal crew right away.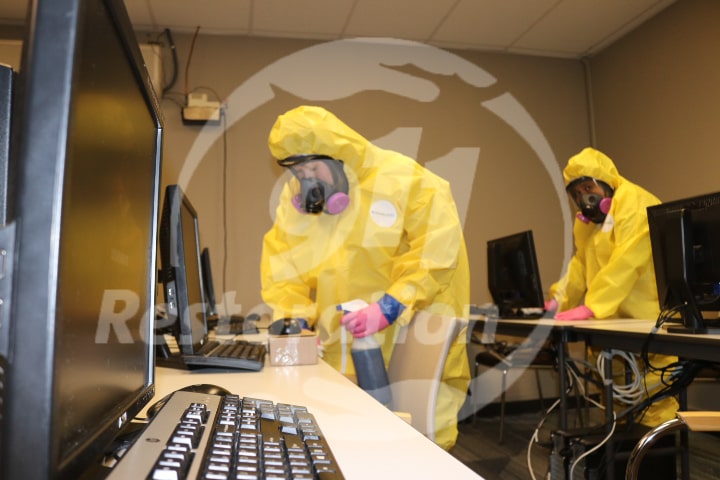 Without prompt mold remediation service, an infestation poses major risks to your property and your wellness. Fungus breaks down organic materials, including the wood, glue, and wallpaper that hold your property together. Delayed mold remediation can cause costly damages in the long run.
You may also be aware that black mold is dangerous to your health. This variety of fungus releases dangerous mycotoxins into the air you breathe. Over time, these particles build up in your system and can lead to respiratory issues, heart problems, and other health concerns.
It is important to pursue black mold removal immediately. However, that does not mean you can take other infestations lightly. Nearly all species of mold are either toxigenic, pathogenic, or allergenic. This means they can cause any degree of health problems if they are left to spread through your property.
Our mold removal technicians take your health seriously. They inspect your property to uncover every hidden growth. They work with caution for the sake of your safety. Our mold remediation experts also protect you for the long-term with structural dehumidifying. This procedure helps prevent future growth.
If you need mold removal in Glendora or the surrounding area, call 911 Restoration of Los Angeles and breathe easy.
Make Us Your First Choice for Fire Restoration in Glendora
You can make a full recovery from fire and smoke damage. All you need is the right fire cleanup provider. 
At 911 Restoration of Los Angeles, we work hard to make sure we are the only fire restoration contractor you need. Our fire damage experts do it all, from the initial smoke removal to the final structural repairs. They do whatever it takes to give you a Fresh Start.
When you reach out for fire cleanup service, we provide a free fire damage assessment. This is your first opportunity to speak with a fire and smoke damage expert about the needs of your unique situation. Ask them anything and expect an honest, informative answer. We also have our phone lines open for you 24 hours a day. We are here to field all your fire restoration questions, big and small.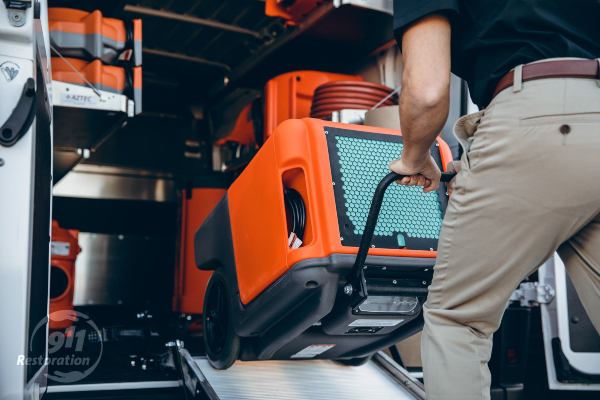 The fire cleanup process includes a range of services, such as:
Smoke removal 

Permanent odor removal

Sodablasting

Cleaning smoke damage from dishes

Cleaning smoke damage from furniture

Full property repairs

And much more
Above all, our fire cleanup crew works hard to provide peace of mind in this challenging time. 
With the right fire restoration contractor, you can enjoy a Fresh Start. Call us today and see.