Water Damage Alhambra
911 Restoration Los Angeles and the water damage Alhambra team recognizes all of these problems and their solutions. Water damage comes from many sources: roof leaks, pipe leaks, toilet overflow, sewage backup, appliance failure, ruptured hoses, and much more.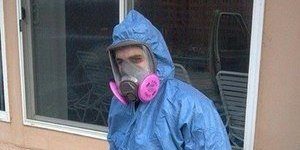 We use the best tech to date along with formal education to provide you with the utmost quality in our water damage restoration jobs. When it comes to returning property to homeowners in pristine condition, we're the company for the job.
In order to prevent future disaster, you can clean your rain gutters to stop roof leaks, cover plumbing in insulation, check your sewage valve for a toilet overflow and backup, replace appliances once a decade, and have an annual inspection by our professionals to keep your home in check.
Trust 911 Restoration for help now and safety in the future. We are dedicated to the city of Alhambra and will do everything in our power to keep your building in excellent condition after a crisis.
All of these water disasters only get worse with time, spawning mold and spreading disease. Call for help immediately and we'll be there exceedingly fast to remedy an obnoxious confluence.
Causes Of Water Damage
Weather-related issues are common, and when strong storms pass through the area and bring heavy rain roof leaks and flooding can happen all too easily.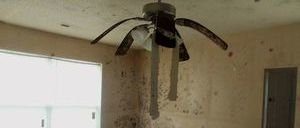 Water damage has many causes and can strike at any time.
Unfortunately outside elements are just the tip of the iceberg.
Pipe bursts, washer bursts, ruptured hoses and toilet overflow can affect anyone and leave serious damage in their wake.
Regardless of the cause, 911 Restoration Ontario is here to help you.
We have a fully trained team of licensed, insured and bonded professionals who understand how to dry out your home as quickly as possible using the very latest drying technology and restoration techniques in the industry.
Water Damage Coverage On Homeowner's Insurance Information

According to our water damage Alhambra crew members most water damage disasters are covered by major homeowner's insurance policies most of the time.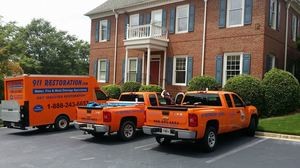 However, you will want to check your policy very carefully and make sure you are performing proper maintenance around your property in order to avoid a loophole that insurance companies use to get out of paying towards a claim.
The Insurance Information Institute released research by SNL Financial stating that in a single year incurred homeowners losses totaled $40 billion.
Our water damage Alhambra technicians can't stress enough that performing simple maintenance tasks can make a huge difference.
Simply checking your roof for missing or damaged shingles, ensuring your sump pumps are working, cleaning out your gutters and downspouts, and inspecting your plumbing for damaged or leaking pipes can save you the headache of being denied on your claim due to negligence.
When you have a home flood you deserve the best water damage company that can deal directly with your claims adjuster and help you get the coverage you are entitled to, so call our water damage Alhambra team with 911 Restoration Los Angeles without delay today!